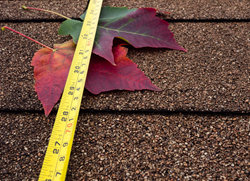 SANDY, Utah (PRWEB) November 29, 2018
McNeil Engineering, a Sandy, Utah-based engineering firm, wants to get the word out that it's not too late in the season to schedule a roofing consultation or repairs.
It's a common misconception that roofing work can't be completed during the wetter months of the year. But for property owners that find they have water leaks and damage, the right time to get a roof repaired or replaced is right away -- even during snowy, wet, and cold months.
Additionally, the engineering team at McNeil Engineering can provide roofing consulting services far beyond the standard patch and replace. The experts at McNeil Engineering are prepared to provide condensation analysis, check for structural integrity, make maintenance recommendations, provide plans for replacement, and so much more.
McNeil Engineering's roofing consulting schedule will fill up, so property owners should reach out proactively if they need to set a time for a consultation. Visit the McNeil Engineering website for a full portfolio of work.
Matt Roblez is available to talk about this and other engineering topics and services. Please email Roblez at matt(at)mcneileng.com for more information.
About McNeil Engineering
For 35 years, McNeil Engineering has provided comprehensive design services including civil engineering, structural engineering, land surveying, high-definition scanning (HDS), landscape architecture and consulting services to the private and public sectors. The company is committed to delivering timely, responsive and economical design solutions to each and every one of their clients. For McNeil Engineering, project deadlines are an absolute, not a goal. For more information visit https://mcneilengineering.com/contact/mcneil-engineering/