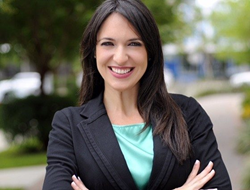 MIAMI (PRWEB) August 14, 2019
Rosana M. Gutierrez concentrates her efforts on providing her clients advice regarding business and transaction matters, such as mergers and acquisitions, private equity, joint ventures, and public-private partnerships. Gutierrez has many years of experience representing multi-national family groups as well as private and public companies.
Ms. Gutierrez also spent time advising the president of the Government Development Bank for Puerto Rico, where she counseled and provided strategic advice and counsel on a multitude of issues involving public policy. During her time in this role, Gutierrez designed, implemented, and supervised various essential government initiatives.
About Rasco Klock Perez & Nieto
RASCO KLOCK PEREZ & NIETO is a minority-owned and operated law firm dedicated to providing its clients with high quality, expeditious and efficient legal services. The firm has handled major, complex litigation, including international arbitration, commercial dispute resolution, and business and transactional matters since it was founded in 1985. Its offices are located in Miami, Florida and New York City, New York. The attorneys which include Partner Joe Klock Jr. have worked with domestic and international clients, including public and private companies, financial institutions, entrepreneurs and high net worth individuals in a wide range of practice areas. To contact the business law firm Miami, please call 305-476-7100.