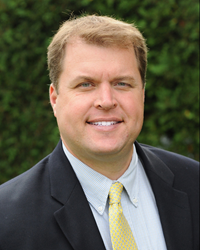 West Palm Beach, Florida (PRWEB) October 06, 2015
Rosarian Academy spends the first full week of October each year celebrating its service, faith, community, spirit, and mission—all of which have been a part of the history of Palm Beach County for 90 years. This year, Rosarian Week will take place October 5-9 with Monday as Service Day, Tuesday Spirit Day, Wednesday Faith Day, Thursday Community Day, and Friday Mission Day.
Rosarian Week will kick off with a "school family" service project. On Monday, October 5, Lower School students will begin their day by meeting their Middle School "big brothers" and "big sisters" in the Garvy Gym to make rosaries and then pray a decade of the rosary together. Each student will receive a rosary and others will be made to donate to Catholic Charities. The crucifixes were blessed by Pope Francis during his visit to Washington, D.C. on September 24th.
The school's spirit will be celebrated on Tuesday with "Hats off to 90 years of RA" where students and faculty are allowed to wear crazy hats to school.
Faith day will be highlighted with a school-wide Mass on Wednesday morning, celebrated by Reverend Brian King, Episcopal Secretary to Bishop Gerald M. Barbarito.
Thursday's Community Day will hold two significant events—an Open House for the greater Palm Beach County community (9:00 AM -10:30 AM) and a Spaghetti Dinner for the Rosarian Academy Family community of students, parents, teachers and staff.
Rosarian Week ends traditionally with the campus ablaze in a rainbow of colors in celebration of Mission Day, or Field Day. Clad wildly from head to toe in their team colors, 5th-8th grade students will compete in athletic events as the younger students cheer from the sidelines. Although competing for the first place trophy to be on display in their team leader's classroom, the focus of Field Day is on good sportsmanship—being "athletes of Christ," like St. Dominic. Tied into the competition, money is raised to support "missions" of the Adrian Dominican Sisters (ADS).
This year, two missions are being supported. The money raised will be donated to the Adrian Rea Literacy Center. Located on the Adrian Dominican motherhouse campus, the Literacy Center assists adults to become more self-sufficient and confident as they acquire skills in reading, writing, and basic math. In addition to raising funds, students are bringing in canned foods to donate to St. Ann Place in honor of St. Ann School's Athletic Director Ray Cheron who recently passed away after being a part of their school family for the past fourteen years. St. Ann Place is the Church's outreach center for services to homeless women and men.
Rosarian Week 2015 is a significant time for the Rosarian community as it celebrates 90 years of providing "A Foundation for Life. A Tradition of Excellence." Seizing the opportunity to remember the school's rich history in Palm Beach County, Student Council representatives will disseminate history facts about the school throughout the week. Service, faith, community, spirit, and mission have always been a part of Rosarian Academy's history and continue to be written into its promising future.
Rosarian Academy, founded in 1925, educates students from early childhood through eighth grade and offers an exceptionally strong academic program enriched by athletics, visual and performing arts, and community service opportunities. The independent, Catholic school is located on Flagler Drive in downtown West Palm Beach and is sponsored by the Adrian Dominican Sisters. For more information, visit http://www.rosarian.org or call 561.832.5131.