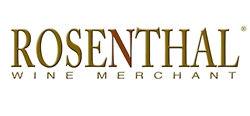 PORTLAND, Ore. and NEW YORK (PRWEB) February 17, 2021
An exciting collaboration between Rosenthal Wine Merchant and Handcrafted Wine & Spirits brings together best-in-class importing and fine wine distribution capability. Spanning Oregon, Kansas and Oklahoma, this partnership strengthens both organizations' abilities to provide superb wines and exemplary service to restaurants and retailers throughout these states.
Rosenthal Wine Merchant Founder and CEO Neal Rosenthal comments, "We are thrilled about this expanded relationship with the family-owned and operated team at Handcrafted Wine & Spirits. We respect their professional operations and anticipate great shared success in bringing our exquisite wines to these diverse and important markets."
Handcrafted CEO Donald Brain notes "Partnering with Neal and his stellar team is truly a feather in our cap; one which has taken years to earn and which we value immensely. We 'speak the same language' of fine wine so are very excited about next steps, including a fast start in the vibrant Oregon market effective February 5, 2021."
ABOUT
Rosenthal Wine Merchant
Since its inception in 1977, Rosenthal Wine Merchant has established itself as one of the country's most respected importers of fine wine. With an unwavering dedication to terroir, Founder and CEO Neal Rosenthal has always been devoted to working with growers producing limited quantities of exceptional, age-worthy wines. Today, the Rosenthal portfolio encompasses almost every viticultural area of France, Italy's most esteemed wine regions, plus Switzerland's Valais district and Catalonia. Every wine that bears the iconic Rosenthal sticker is estate-bottled, produced in as natural a manner as possible by respected growers. RWM prides itself on extraordinarily close relationships with its producers, multi-generational, family-run enterprises that share the company's founding commitment to "a sense of place". Beyond Rosenthal Wine Merchant, the Mad Rose Group also includes Mad Rose Specialty Foods and Mad Rose Journeys.
For more information, visit http://www.MadRose.com
Handcrafted Wine & Spirits
Handcrafted was founded in Kansas in 1996 focused on a collection of high-quality wines that over deliver and in providing exceptional service in-market. In 2015 and 2018 they expanded into Oregon and Oklahoma respectively and now have a 65-strong team of dedicated and enthusiastic employees. True brand-builders, they have a well-earned reputation as amazing partners who are attentive and listen to their supplier partners, restauranteurs and retailers alike.
For more information, visit http://www.handcraftedwines.net