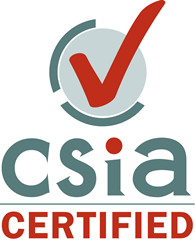 Certification is a key component in the continued growth of our organization.
AURORA, Ohio (PRWEB) March 09, 2021
RoviSys, a leading independent provider of comprehensive process automation, building automation, and discrete manufacturing automation solutions, announces today that it has renewed its Control Systems Integrators Association (CSIA) Certification. This is the seventh time RoviSys has successfully completed the CSIA audit.
The Control System Integrators Association is a global trade association dedicated to advancing the control system integration industry. CSIA has over 500 member companies in 35 countries. Since 1994, CSIA has helped member companies improve their business skills, provided a forum to share industry expertise, and promoted the benefits of hiring certified control system integrators.
The comprehensive audit of operational practices including business development, project execution, financial tracking, information technology, human resources, and general management is conducted by an independent third-party firm. Achieving a Certified Member distinction indicates that a company has met stringent standards, is financially healthy, and is capable of completing projects in a professional and technically sound way. Ultimately, certification provides benefits by ensuring high quality, performance, and long-term project support.
The CSIA Best Practices & Benchmarks include 300 guidelines. To become CSIA Certified, a company must pass 79 audit criteria. To maintain certification, companies must successfully pass an audit every three years.
"CSIA has done tremendous work on behalf of the Control Systems industry for over 25 years," said John Robertson, CEO of RoviSys. "We are grateful to be have been part of the founding of CSIA, and pleased to be involved today. Certification is a key component in the continued growth of our organization. It's a designation widely recognized by our clients across every industry that we serve."