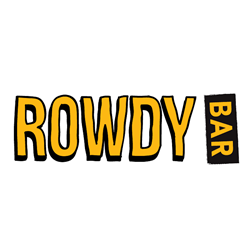 RENO, Nev. (PRWEB) March 12, 2020
From running marathons to running after the kids, Rowdy Bars has become a leader in the digestive health market thanks to their travel-friendly, gut-health building, protein-packed creations.
Now, Rowdy Bars is excited to take their commitment to real food ingredients and complete transparency a step further by becoming Non-GMO Project Verified for the new decade.
Why say no to GMOs?
Genetically modified organisms can be found in 80% of conventional processed food but have yet to be proven safe through proper testing. The Non-GMO Project is North America's only third-party verification for non-genetically engineered food and products and has set the industry standard, so consumers know what they're eating.
"We are so proud to be able to fly the Non-GMO Project Butterfly," said Rowdy Bars CEO Kellie Lee. "We believe that people have the right to know what's in their food so they can make the best choice for themselves and their families. We've always used whole ingredients, and this is the next logical step in our journey!"
Rowdy Bar Highlights:

Compatible with Keto, Vegetarian, Paleo, or Flexitarian lifestyles
Promotes digestive health using the beneficial prebiotics from the Yacon Root
Naturally sweetened with Yacon Root syrup
Packed with healthy fats like nut and seed butters
Filled with antioxidant rich ingredients
Crafted with 10 or fewer whole food ingredients per bar
Low Glycemic
No artificial flavors
Non-GMO Project Verified
Gluten-, Soy-, and Dairy- Free
Rowdy Bars is available in four flavors: Blueberry Almond Tart, Peanutty Dark Chocolate, Chocolate Coconut Cashew, and Sunflower Butter N' Berries.
Rowdy Bars are available for purchase at http://www.rowdybars.com and specialty stores nationwide.
Connect on social media by following Rowdy Bars on Facebook, Instagram, and Twitter.
About Rowdy Bars:
Since 2018, Rowdy Bars has been a leader in the digestive health food industry with its prebiotic-rich, gut healthy energy bars. Rowdy's grab-and-go design provides sustainable energy using clean, whole-food ingredients alongside its signature prebiotic superfood--the Yacon Root.
Coming in 2020, Rowdy Bars will unveil an assortment of new products with fresh flavors to meet the strict dietary requirements and lifestyle needs of their customers. Their goal? To provide new options for better digestion, improved wellness, low-carb lifestyles, and, ultimately, increased happiness.
To coordinate an interview with founder Kellie Lee, please contact Brooke Daily at brooke@veteranpr.com.