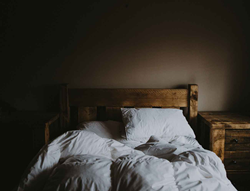 We're genuinely pleased to give XTERRA our highest recommendation among retailers of rowing machines in 2020
OVERLAND PARK, Kan. (PRWEB) December 01, 2020
TopConsumerReviews.com recently gave a best-in-class 5-star rating to XTERRA, a leader among stores that sell Rowing Machines.
With so many gyms closed and exercise enthusiasts working out at home, rowing machines have never been more popular. In fact, it's not unheard of for shoppers to wait a month or more to get their preferred model delivered - and forget about finding rowers at a local retailer! What makes this fitness equipment so desirable? Experts say that rowing is one of the best ways to use the most muscles in a single exercise - all in a low-impact environment ideal for novices and advanced athletes alike. Fortunately, there are a number of online stores that are working hard to keep rowing machines in stock and ready for quick delivery, from the gold standard Concept2 models to WaterRowers and lesser-known brands that provide an equally-effective workout as their better-known rivals.
"If you want a top-notch rower at the most affordable price, your first stop should be XTERRA," according to Brian Dolezal of TopConsumerReviews.com, LLC. "For over 30 years, XTERRA Fitness has been helping amateur and professional athletes achieve top performance levels with thoughtfully-designed equipment priced to be accessible for as many people as possible. When it comes to rowing machines, their most advanced model is priced at just under $900 - making it less expensive than even the most basic rowers offered by many of their competitors. Whether you prefer your resistance to be magnetic, air, or water, XTERRA has something for you. Every rowing machine they offer ships for free, and even at times of peak demand this retailer has been able to keep inventory in stock. For most people looking for a solid, reliable rowing machine, XTERRA will offer the widest range of choices. We're genuinely pleased to give XTERRA our highest recommendation among retailers of rowing machines in 2020."
To find out more about XTERRA and other online retailers of Rowing Machines, including reviews and comparison rankings, please visit the Rowing Machines category of TopConsumerReviews.com at https://www.topconsumerreviews.com/rowing-machines/.
About XTERRA
The XTERRA Fitness line of fitness equipment is incomparable in its level of outstanding craftsmanship. Each piece of equipment has been carefully developed to bring a sleek and elegant addition to your living space that will provide everything you need to attain fitness and bring adventure and achievement nearer with every training session. To accomplish this every product in the XTERRA Fitness line shares a number of exceptional features, including easy to use large Blue Backlit LCD display consoles, advanced training programs, stylish yet tough designs, and a lifetime warranty that includes a superior level of customer service.
About TopConsumerReviews.com
TopConsumerReviews.com, LLC is a leading provider of reviews and rankings for thousands of consumer products and services. Rowing Machines to Personal Trainers and Elliptical Machines, TopConsumerReviews.com delivers in-depth product evaluations in order to make purchasing decisions easier.