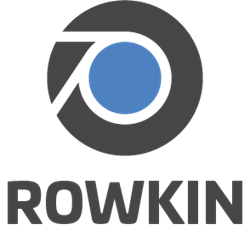 Rowkin wireless headphones are now available on BestBuy.com and in select stores.
San Mateo, Calif. (PRWEB) August 01, 2017
Rowkin, a truly wireless headphone brand, is now available at select Best Buy stores and online on BestBuy.com. Rowkin earbuds are now available at Best Buy stores in 36 states, including California, New York, Florida, Texas, and Hawaii.
Rowkin's Bit Charge Stereo and Bit Stereo headphones are on sale at select Best Buy stores, with full product line availability on BestBuy.com. All Rowkin products offer the latest Bluetooth technology, enabling users to connect with any smart device (iOS 11 or later, and Android) up to 25 feet. Rowkin earbuds can be used for up to three hours on a single charge, with the Bit Charge Stereo offering up to 45 hours of playtime on-the-go. All earbuds have built-in microphones for easy use with Apple's Siri or Google Assistant. In addition, Rowkin headphones are sweat-proof and water-resistant with IPX5-rated WaterSafe nanocoating technology.
"Our Rowkin customers asked and we listened," said Anson Liang, president. "We worked hard to provide Rowkin availability in brick-and-mortar stores and we are thrilled to sell them at Best Buy, such a well-respected provider of technology products, to give our customers easier access to newer and better products both online and in their local stores."
Rowkin truly wireless headphones are available on http://www.Rowkin.com and http://www.BestBuy.com starting at $29.99.
About Rowkin:
Rowkin is focused on creating innovative products that fit seamlessly into and improve people's everyday lives. From rugged to relaxed, Rowkin's line of wireless earbuds connect the world with the music they love without inhibition. Our goal is to empower people to keep moving forward. Rowkin unleashes people, enabling them with the technology they need to live the independent, active lives they want. Based in San Mateo, California, Rowkin products have been recognized by Forbes, Mashable, WIRED, and more. Rowkin – Moving Forward.