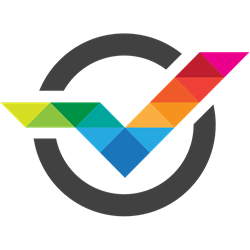 We are thrilled to take healthcare analytics to the next level by pairing RS21's cutting-edge technologies with VMA's niche expertise of health data and how it informs decisions across a very complex and tangled healthcare landscape.
ALBUQUERQUE, N.M. (PRWEB) February 09, 2021
RS21, an industry leader in data science and developing big data analytics products, launches its new Health Lab with the acquisition of Versatile Med Analytics (VMA). VMA is a woman-owned healthcare data analytics firm that provides business intelligence, dashboards and analytics strategy for health insurers, healthcare providers and government programs. VMA co-founders Angelica Bruhnke, MS and Stefany Goradia, MSIE will lead RS21's Health Lab, serving as the division's President and Vice President of Analytics, respectively.
Bruhnke and Goradia each bring over a decade of expertise in analyzing payer claims and clinical data, tracking population health and HHS initiatives, and merging disparate data to tee up insights and opportunities to improve program performance for clients across the healthcare industry.
RS21 and VMA were founded in New Mexico and have often collaborated on healthcare and public health products, including a recent business intelligence strategy for the Office of the Superintendent of Insurance. With the acquisition and formation of the Health Lab, RS21 combines VMA's subject matter expertise with its data science, integration, and visualization platform to better address the state's diverse set of challenges and improve healthcare costs, outcomes and performance.
"This is a natural fit. We are values-driven organizations, committed to using data for good and contributing to the health and wellbeing of our communities," said Charles Rath, President and CEO of RS21. "The combination of VMA's world-class expertise in healthcare analytics with our state-of-the-art data science and AI capabilities will supercharge our work and make a bigger impact in New Mexico and for health initiatives across the U.S."
"We are thrilled to take healthcare analytics to the next level by pairing RS21's cutting-edge technologies with VMA's niche expertise of health data and how it informs decisions across a very complex and tangled healthcare landscape," said Angelica Bruhnke, CEO and co-founder of VMA and now President of RS21's Health Lab. "We are building next-generation data analytic tools that move beyond data that resides within an organization's 'four walls' to change how decision makers use data to visualize and improve health—whether that be financial health, performance health, or population health."
RS21's Health Lab is providing significant capabilities by integrating and analyzing data from clients' internal and external sources to visualize the "big picture" of patient and population patterns and providing insight into what interventions could have the most impact. The Health Lab is already developing a machine learning platform that reduces clinical burden by automating data capture and integration and quickly identifies trends within large amounts of healthcare data.
Financial details of the deal were not disclosed. RS21, however, anticipates revenue to grow 25% as a result of the acquisition in addition to a projected 50% to 75% organic growth in 2021. The acquisition brings existing VMA employees into the RS21 Health Lab. Additional hires will be made immediately to support the growing division.
RS21's Health Lab will continue to provide all services to existing clients as well as expand services to further bridge the health and technology worlds, making data more accessible and useful to support health insurers and health plans, hospitals, physician groups, associations, and government agencies responsible for managing program costs and improving care.
About RS21
RS21 is a rapidly growing, global data science company that uses artificial intelligence, design, and modern software development methods to empower organizations to make data-driven decisions that positively impact the world. Our innovative solutions are insightful, intuitive, inspiring, and intellectually honest. With offices in Albuquerque, NM and Washington, DC, RS21 is a 2020 Inc. 500 fastest-growing company and a Fast Company Best Workplace for Innovators.
We help clients achieve programmatic goals, improve efficiencies, reduce costs, and maximize productivity using MOTHR, our human-centered, artificial intelligence-driven platform that allows users to seamlessly integrate data and reveal insights at hyper speed. We navigate complex data issues in the fields of healthcare, population health, infrastructure resilience, disaster preparedness, supply chain management, community safety, and security and cybersecurity.
The RS21 Health Lab is a new division exclusively focused on services and products for health and healthcare entities. For more information, visit http://www.rs21.io.