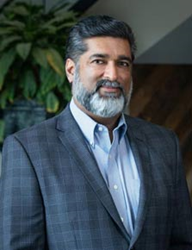 We believe our professionalism and commitment to our clients was the deciding factor.
GARDENA, Calif. (PRWEB) December 09, 2019
The new Client's portfolio includes apartment complexes across Southern California as well as several types of Commercial buildings in various cities.
"We are very proud to be selected as the new property management firm by our newly acquired Client", said Robert Abbasi, President of RTI Properties Inc. "Our new Client, a former judge, conducted a thorough analysis and interviews with RTI Properties, and several other large property management firms here in Southern California. We believe our professionalism and commitment to our clients was the deciding factor. We are excited to provide our best services for this client," Robert Abbasi added.
Key Management Services RTI Properties Offers for Clients:

Meticulous Follow-Through
On-going Communication
Comprehensive Marketing & Advertising
Thorough Tenant Screening & Selection
Full-Service Leasing
Timely Rent Collection
Regular Inspections
Cost-Effective, Reliable Maintenance
Compliant and Timely Evictions
Comprehensive and Transparent Accounting, in "Real Time"
24/7 Accounting and Financial Reporting
CAM Reconciliations
Property Maintenance and Capital Improvements
Timely Payment of All Operating Invoices
Vendor Management
Detailed Site Inspection with Monthly Property Reporting
Detailed Budgeting and Preventative Maintenance
Lease Negotiations with Emphasis on Tenant Retention
Detailed Focus on Expense Management and Revenue Enhancement
About RTI Properties, Inc.
RTI Properties Inc. is the go-to property management company for full-service, premier property management services in Los Angeles County, Riverside County and Orange County California. RTI Properties provides start-to-finish property management resources for all types of commercial buildings, apartment buildings, single family and multi-family homes.
RTI Properties' team of experts are also equipped and experienced to provide the best in property management services for commercial buildings--from office buildings to retail spaces and industrial sites. RTI Properties understands your property is more than just an investment--it's an opportunity for growth.
About Robert Abbasi, President of RTI Properties Inc.:
RTI Properties, Inc. was founded in 1986 by Robert Abbasi. His professional experience began in 1983 as an Investment Consultant for a large real estate firm focusing on apartment buildings and commercial properties. Robert has an excellent reputation within the real estate investment and management industry for his integrity, knowledge, and following through. He has served on the Board of Directors for a Los Angeles business bank and other organizations. He has also served as a confidant and advisor to many in the industry including institutions, investors, brokers, property managers, and lenders. He is a well-known speaker and panelist in the investment community, sharing his investment techniques and management style with both novice and expert property investors alike. Robert earned an MBA from the University of Southern California where he graduated with honors. He also holds a B.A. Degree in Economics from USC. He was chosen for the Phi Beta Kappa National Honors Society and graduated Magna Cum Laude.