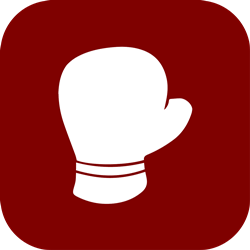 "We want to feature constructive conversations to show that these difficult discussions and debates can be productive. With all the hyper-aggressive division and lack of honest dialogue on social media, we want our platform to be a breath of fresh air" Founder Alex Leventis
CHICAGO (PRWEB) April 17, 2021
Following a successful launch on the Apple App Store, Rumble Debate debuted its first new major feature, Featured Bouts.
Rumble Debate has been facilitating conversations between a pair of people with opposing views, with the goal of breaking down echo chambers.
Since its launch, major issues such as Trump vs Biden, Coronavirus, BLM, Social Media Censorship, and Immigration have been on the platforms topics to select from.
Now users have the ability to submit their private debates to be featured for the whole community to read, vote, and comment on.
"We want to feature constructive conversations to show that these difficult discussions and debates can be productive. With all the hyper-aggressive division and lack of honest dialogue on social media, we want our platform to be a breath of fresh air"- said Founder Alex Leventis
Rumble Debate is continuing its mission to break up echo chambers by providing a healthier outlet for discussion than traditional social media.
Rumble Debate knows that having these types of conversations can get fiery, hence the name rumble and boxing glove logo. Like boxers though, at the end of the fight, there is almost always a sense of mutual respect and admiration for their opponent. The platform will continue to strive for this type of experience by promoting constructive debates for their Featured Bouts. Allowing for users to view, comment, and judge, by voting on who performed better, just like they would for a professional boxing bout.
Available on the Apple App Store
Click to Download!