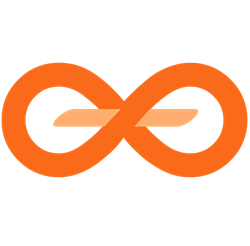 "Our Limfinity Certification Program is the fastest way to gain knowledge and experience of our Limfinity Platform. After the course, participants should feel confident configuring new solutions or expanding existing ones." - Max Didenko, CTO
FREDERICK, Md. (PRWEB) December 27, 2018
RURO, Inc., a leading provider of information management solutions for Life Sciences, announces the release of its Limfinity® Certification Program that allows everyone interested in existing solutions to learn about the platform on which it was built. With corporates constantly changing and learning, many are choosing to forgo paying for custom changes from their solution providers and are learning how to make the changes themselves.
RURO realizes that organizations may still want to chose for RURO to do changes and updates, thus eliminating the need to hire dedicated IT staff. However, for those that decide to learn the platform, RURO has created a cutting edge training program. The Limfinity® Training Program is a rigorous 2-3 day course that will inform the attendees about the foundations of the Limfinity® Platform and how to build upon the already reliable structure. These days for training can either be spent at the client's site or at RURO headquarters in Frederick, MD. The choice is up to you.
"Our Limfinity Certification Program is the fastest way to gain knowledge and experience of our Limfinity Platform. After the course, participants should feel confident configuring new solutions or expanding existing ones." - Max Didenko, CTO
The Limfinity Certification Program covers a variety of topics including:

Limfinity Architecture
Data Model Designer
Workflow Builder
Design Principles and best practices
BRICK Technology Overview
Development, Testing, and Production Environments
Hands-on exercises
"RURO's Limfinity training course can be tailored to specific client requirements.  We can be more theoretical and technical or more hands-on.  Our organization is proud of our beautiful and reliable Limfinity product and happily share the knowledge and experience.  RURO believes that getting this powerful tool into as many life-science organizations as possible will help them achieve the efficiency and reliability that is needed in order to pass compliance audits and make their organization running smoothly and performing to the highest standards." - Vlad Lebedev, Systems Architect
Support is of huge importance to RURO, so we have made sure all trainees have the support they need after the course is complete. The Limfinity® Training Course is complimented by resources, videos, document supports. A certification will also be presented at the time of course completion.
For more information, visit http://www.ruro.com/support/limfinity-certification-training, or call 888-881-RURO (7876).
About RURO, Inc.
Founded in 2006, RURO specializes in software solutions for Life Science companies in the US and worldwide. Limfinity® is the software platform used in many of the world's leading pharmaceutical companies, research programs, clinical operations, and biobanks. RURO is third party ISO 9001 certified.
Visit http://www.ruro.com for more information.
###