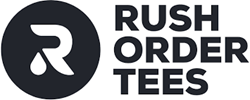 This is our opportunity to be on the cutting edge of something that has the power to change global commerce forever
PHILADELPHIA (PRWEB) March 12, 2021
Custom apparel company RushOrderTees plans to convert $1mm of their cash reserves to Bitcoin, Ethereum, and five other cryptocurrencies over the next two months.
The company has so far purchased $300k in Bitcoin and other cryptocurrencies over the past month and will ramp to $1 million in crypto holdings by the end of April. The process will be facilitated by Coinbase Prime, a cryptocurrency brokerage platform.
Bitcoin has started to gain more acceptance in the financial markets, with major companies like Tesla and MicroStrategy investing billions into the cryptocurrency.
"Bitcoin, cryptocurrencies, and blockchain technology offer an exciting glimpse into the future. This is our opportunity to be on the cutting edge of something that has the power to change global commerce forever," said founder and CEO Mike Nemeroff.
Nemeroff also stated that he's "invested in cryptocurrencies like Bitcoin and Ethereum personally for several years now" and has grown comfortable with the volatility. He feels there is a strong long-term upside to currencies that use blockchain technology.
About RushOrderTees: RushOrderTees is a Philadelphia-based custom apparel company. Founded in 2002, the company has printed hundreds of thousands of t-shirts, sweatshirts, and polos for various clients, from the biggest Fortune 500 companies to mom-and-pop shops. An official partner of the Philadelphia 76ers, RushOrderTees was named to the Inc. 5000 as one of the fastest-growing private companies in the United States.