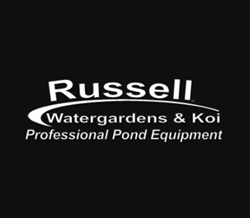 MARANA, Ariz. (PRWEB) August 13, 2019
Representatives with Russell Watergardens & Koi announced today that it is selling the easiest to clean and most versatile Pondless Waterfall kits.
"A Pondless Waterfall is only as beautiful as it can be maintained and our ultimate Pondless Waterfall Kits are easy to install and easy to clean," said Pamela Russell, spokesperson for Russell Watergardens & Koi.
Russell went on to explain that the Ultimate Pondless Waterfall kits feature an easy to clean HydroSieve™-PF pre-filter so you can easily remove leaves, tree needles, blossoms, and tree seeds as well as mulch, lawn clippings, bird feathers, worms, insects, and all windblown debris.
In addition, each pondless water feature kit also includes a patented easy to clean Hydro Vortex™ backwashable biological waterfall filter to process dissolved organics such as dust, pollen, phosphates, bird waste, acid rain, and other dissolved organics that would otherwise promot algae growth.
"Removing debris and processing dissolved organics results in clean, fresh water," Russell stressed, before adding, "each pondless water feature kit also includes a HydroChamber™ "All-in-One" pump chamber and water storage tank."
Russell noted that the HydroChamber™ is pre-plumbed for up to two pumps and an automatic water fill valve. It is compatible with both submersible and external waterfall pumps. The Hydro Chamber has the capacity to store 50 gallons of water when the pump is turned off.
"It is easier to install because it requires a much smaller excavation than conventional pondless waterfall rock and gravel filled water storage basins, and you don't have to move all the river rock associated with other types of pondless basins." Russell said.
For more information, please visit https://russellwatergardens.com/pages/pondless-waterfall-kits
About Russell Watergardens & Koi
Russell Watergardens & Koi is a leading supplier of professional equipment and supplies for decorative water features, including our own Patented Equipment!
Contact Details:
Pamela Russell
12090 N Thornydale Rd
Ste 110 #366
Marana, AZ 85658
United States
Phone: 1-800-844-9314
Source: Russell Watergardens & Koi