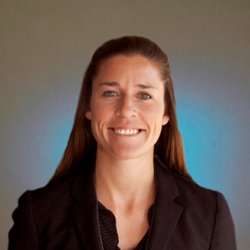 Nicole has a strong understanding of the law, stands up for her clients, and works tirelessly to reach a fair, successful resolution in her cases.
St. Petersburg, FL (PRWEB) June 03, 2016
Steven C. Ruth, Managing Attorney and Founder of The Ruth Law Team, recently announced the addition of Nicole Davis to the firm's roster of attorneys. Davis will mainly be working on unsafe product cases for a significant amount of time.
"As attorneys, the desire to practice law and pursue justice for our clients does not come from the written word or someone telling us to act; it is an innate passion or desire to pursue justice on behalf of others," said Davis. "Because it is my passion, I do not consider it a job, even though I am 'going to work' every day. The other attorneys and staff at The Ruth Law Team understand this and have that same drive. I am so grateful for the opportunity to work here with great legal minds, as well as outstanding members of the community."
Davis earned a Bachelor of Arts degree in Political Science from Eckerd College in Saint Petersburg, where she was voted captain of the soccer team and was the MVP for three years. After graduating from Eckerd, she served as an AmeriCorps volunteer at the Academy Prep Center in Tampa, which reinforced her commitment to public service and helping others.
Davis received her Juris Doctor degree Cum Laude from Stetson College of Law with a concentration in Environmental Law. She also interned for the Pinellas County School Board and enjoys volunteering with Pinellas County schools, where she serves as a mentor at High Point Elementary School. She is a member of the Florida Bar, the St. Petersburg Bar Association, and the Pinellas County chapter of the Florida Association for Women Lawyers.
"Nicole has a strong understanding of the law, stands up for her clients, and works tirelessly to reach a fair, successful resolution in her cases," said Ruth. "She developed each of these attributes through her volunteer, education, work, and athletic experiences. We are proud to have her on our team."
About Steven C. Ruth, The Ruth Law Team
Steven C. Ruth is the senior trial attorney of The Ruth Law Team and maintains an esteemed "AV Preeminent rating" by Martindale-Hubbell, the most prestigious national publication in the legal field. The Ruth Law Team focuses on motor vehicle and motorcycle accidents, catastrophic injuries, dangerous products, and all other serious personal injuries. For more information, please call 1-888-783-8378, visit http://www.getjustice.com, or follow them on Facebook. The Ruth Law Team's main Florida office is located at 805 Executive Center Drive West, Suite 105, St. Petersburg, FL 33702. The firm also has consultation offices in Tampa, Clearwater, Inverness, Bradenton and Sarasota, and attorneys will come to your home or hospital to make the process of getting legal representation as easy as possible.
About the NALA™
The NALA offers small and medium-sized businesses effective ways to reach customers through new media. As a single-agency source, the NALA helps businesses flourish in their local community. The NALA's mission is to promote a business' relevant and newsworthy events and achievements, both online and through traditional media. For media inquiries, please call 805.650.6121, ext. 361.