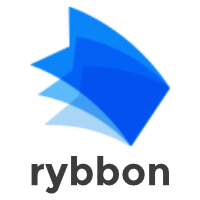 Rybbon was an easy choice, as it not only met each of our conditions but delivered beyond our expectations.
MCLEAN, Va. (PRWEB) July 27, 2021
Rybbon, the leading SaaS platform for digital rewards management, today announced a partnership with SmartBug Media®. Rybbon will play an integral role in allowing both SmartBug and its clients to build trust and customer advocacy across their promotional strategies by using digital rewards.
With this partnership, SmartBug clients can now use an integrated digital rewards platform to increase campaign response rates and improve sales conversions. "The ability to deliver rewards displays a level of consideration," said Jignesh Shah, CEO at Rybbon. "It can be thought of as a thank you for giving us your time, and we are confident that SmartBug's clients will see an increase in their campaign results across the board when using digital rewards."
SmartBug had specific essential criteria for choosing a digital rewards platform partner for its MarTech stack. Key requirements included an integration with HubSpot, intelligent workflows, a selection of pricing models, and a wide variety of digital offers. "Rybbon was an easy choice, as it not only met each of our conditions but delivered beyond our expectations," said Jen Spencer, Chief Revenue Officer at SmartBug. "With no IT required, the integration with HubSpot took just minutes to set up, enabling our clients to leverage digital gift cards as part of their campaigns quickly."
About Rybbon
Rybbon puts the power of rewards to work for marketers and market researchers through its extensive catalog of e-gifts from top brands like Amazon and DoorDash. Rybbon works great for international rewards programs, with options such as Visa and Mastercard prepaid rewards that work in 150+ countries. Rybbon integrates with leading platforms, including HubSpot, Qualtrics, and Marketo, to make rewarding easy and automatic.
For more information, visit Rybbon at http://www.rybbon.net.
About SmartBug Media®
SmartBug Media® is a globally recognized Intelligent Inbound marketing agency assisting businesses in growing revenue by generating leads, increasing brand awareness, and building customer loyalty through content marketing, sales enablement, revenue operations, web development, marketing automation, and public relations.
As HubSpot's 2018 Global Partner of the Year, SmartBug® is the highest-rated HubSpot partner in the world today. The company has not only been named to the Inc. 5000 list of fastest-growing companies four years in a row, but it has also been named to the Adweek 100: Fastest Growing list twice and won several Great Place to Work and Comparably awards. With hundreds of awards for client work – and a team holding a combined 650 marketing certifications – SmartBug is fully dedicated to delivering client success and an unparalleled agency experience.
For more information, visit SmartBug Media® at http://www.smartbugmedia.com.