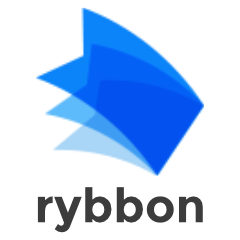 We look forward to working with Rybbon on creating exceptional experiences for our joint customers as experience management grows.
MCLEAN, Va. (PRWEB) October 30, 2019
Rybbon, a leading digital gifting platform, just released its newest product, PointsJoy, for managing rewards programs where research panel participants receive points that are accumulated and redeemed for rewards.
The launch of this complete suite for points-to-rewards management (PRM) includes an integration with Qualtrics, the leader in customer experience and creator of the experience management category, that makes it easy to award points to respondents for completing Qualtrics surveys. The Qualtrics Developer Platform is a core element of the Qualtrics Partner Network, where organizations can leverage integrations with partners to seamlessly embed Qualtrics into their existing software ecosystems, automate key business processes, and bring experience data from other channels into Qualtrics.
Researchers, insight teams, and panel providers often face the challenge of motivating people to join panels or communities and participate on an on-going basis. PointsJoy solves this problem by allowing companies to create a rewards program where participants can receive points for actions like completing a survey. These points are redeemed for exciting rewards like e-gift cards, Virtual Visa and Mastercard Prepaid cards, and charitable donations.
"PointsJoy helps spur excitement for participants who want to earn more points to get great rewards," Rybbon's CEO Jignesh Shah said. "This new tool is a great way to engage and reward research participants in an affordable way."
Using PointsJoy, companies can award points from any system or process as well as track and manage points. Points-to-rewards conversion can be automated using a set-it-and-forget-it system that automatically emails rewards when a participant's points balance exceeds a threshold. PointsJoy also provides a plugin for hosting a points-to-reward shopping experience within an existing panel or community portal.
"The Qualtrics Developer Platform was created so companies such as Rybbon can expand the reach of experience management," said R.J. Filipski, Global Director of Business Development, Qualtrics. "We look forward to working with Rybbon on creating exceptional experiences for our joint customers as experience management grows."
Customers interested in seeing Rybbon PointsJoy in action can register for a live demo on November 13.
Learn more about how PointsJoy can help you with your points-to-rewards program.
About Rybbon
Rybbon puts the power of rewards to work for marketers and market researchers through its extensive catalog of e-gifts from top brands like Amazon.com and Panera. Rybbon also offers rewards suitable for international rewards programs such as Visa and Mastercard Prepaid cards that work in over 150 countries. Rybbon integrates with top marketing platforms including Qualtrics, SurveyMonkey, HubSpot, and Marketo to make sending rewards easy and automatic.
Learn more about Rybbon at http://www.rybbon.net.