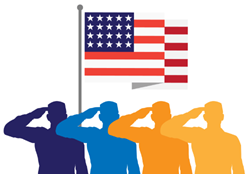 "We just feel like it's the right thing to do and will continue to offer this benefit as long as we are able."- Anja Smith, CEO of Sabai Technology.
Simpsonville, South Carolina (PRWEB) August 29, 2014
Get your wireless network up and running with one of Sabai Technology's new discount packages:
-- Our Ultimate Speed Bundle includes the Asus RT-N66U VPN router and our exclusive Sabai VPN Accelerator, a great combination of performance and speed. The N66U, featuring the Sabai operating system, offers superior network coverage with three external antennas and built-in Wi-Fi amplifiers. It supports multiple users and devices and is perfect for large, multi-level homes. Combine the N66U with Sabai's VPN Accelerator, and your wireless VPN speed reaches a whole new level: Accelerator can increase your wireless VPN throughput up to five times. The Ultimate Speed Bundle sells for $599.99, a savings of $40.
-- Our Entertainment Bundle includes the Asus N10P router featuring Sabai OS and the Roku 3 streaming player, to put more than 1,000 channels of entertainment at your fingertips. The N10P is the perfect entry-level router, designed with simplicity in mind for your small business or home office. The Roku 3 allows you to stream movies, TV, sports and more to your HD television. The Entertainment Bundle sells for $199.99, a savings of more than $10.
"The entertainment bundle is perfect for customers who are getting started using VPN for IP geo relocation," says Anja Smith, CEO of Sabai Technology. "The Roku 3 has a ton of entertainment options and the N10P is a solid router that our customers love."
Sabai Technology is also featuring some fantastic shipping promotions for the upcoming holiday weekend and beyond. Domestic shipping customers who purchase a bundle during the Labor Day weekend will receive a complimentary upgrade to FedEx 2Day Express service. This offer applies only to qualified domestic ground shipments.
Sabai Technology would like to announce another exciting shipping offer, this time for active United States Military. Not just for the holiday, but as an ongoing thank you for American servicemen and women, the company is providing complimentary shipping to military addresses (APO/FPO/DPO) for all orders. The packages will ship USPS priority mail and typically arrive within seven business days, but may take longer depending on customer location.
"A lot of our customers are military or State Department living abroad," Smith says. "We are so grateful for their service, so when the idea was raised to offer free shipping to this address type, it was a pretty clear and unanimous decision. We just feel like it's the right thing to do and will continue to offer this benefit as long as we are able."
Visit sabaitechnology.com to order today.