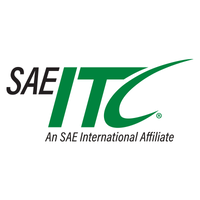 "[Mr. Marom's] experience leading an internationally renowned port, provides the SAE ITC with insights as to how data and autonomous mobility seamlessly integrate to provide a highly functional and secure ecosystem." - David Schutt
WARRENDALE, Pa. (PRWEB) October 29, 2020
SAE Industry Technologies Consortia (SAE ITC®) announced today the addition of Mr. Ori Marom to its board of directors. SAE ITC provides the resources and services for public and private organizations to collaborate in a neutral forum to drive innovative solutions for key industry challenges. The board looks for synergies and opportunities across multiple, industry managed consortia and service programs.
"Mr. Marom will bring critical expertise and perspective to the Board," said David Schutt, chief executive officer of SAE Group, which includes SAE ITC. "His experience leading an internationally renowned port, provides the SAE ITC with insights as to how data and autonomous mobility seamlessly integrate to provide a highly functional and secure ecosystem."
As head of the Autonomous Transport Center at the Port of Rotterdam in the Netherlands, Mr. Marom is responsible for various artificial intelligence (AI) and autonomous vehicle projects over land, water and air. Additionally, he is the founder of Segmentis, a pricing and revenue management consulting firm. Prior to founding Segmentis in 2014, he was a professor at the Rotterdam School of Management, co-founder of 2deal GmbH and chief scientist at DealAngel.
"I am honored to join the SAE ITC Board and provide my perspective on the future of mobility," said Mr. Marom. "New AI and machine-learning technologies are rapidly transforming organizations in any industry today, but when applied in the transport sector have also a clear potential to save lives. I therefore look forward with great anticipation to using my experience to help SAE ITC create the standards that would enable and accelerate this revolution to the benefit of all."
Mr. Marom holds a Ph.D. in information systems economics from the University of Rochester (New York), an MBA from the University of Michigan at Ann Arbor and a Bachelor of Arts (Magna Cum Laude) in economics and management from Tel Aviv University.
For more information on SAE ITC, please visit: https://www.sae-itc.com/.
SAE Industry Technologies Consortia (SAE ITC®) is an affiliate of SAE International. The SAE ITC team specializes in establishing and managing consortia by providing proven processes, tools and resources. ITC enables public, private, academic and government organizations to connect and collaborate in neutral, pre-competitive forums thus empowering the setting and implementation of strategic business improvements in highly engineered industries globally. http://www.sae-itc.com