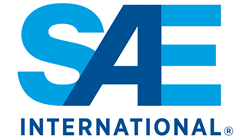 "The partnership between SAE International and GAMA provides a strong platform for collaboration between our organizations, bringing greater value to the aviation industry and government partners." David Alexander, director of aerospace standards at SAE International
WARRENDALE, Pa. (PRWEB) June 10, 2021
SAE International and the General Aviation Manufacturers Association (GAMA) announced today the signing of an agreement to cooperate in the areas of general and business aviation, including advanced air mobility (AAM), electric/hybrid propulsion, vertical take-off and landing (VTOL), rotorcraft, manufacturing, quality, maintenance, repair and overhaul to meet the demands of the evolving aviation landscape.
The agreement sets the goals of increasing coordination, fostering innovation and safety, as well as promoting the development of SAE standards in aviation that serve the members of both organizations.
"The partnership between SAE International and GAMA provides a strong platform for collaboration between our organizations, bringing greater value to the aviation industry and government partners," said David Alexander, director of aerospace standards at SAE International. "This strategic partnership is an important effort on behalf of our respective members to advance sustainable and practical flight and address the mobility needs of society."
By committing to consistent and cohesive efforts, the relationship between SAE International and GAMA will foster closer cooperation and increased benefits for the industry at-large.
"GAMA looks forward to working closely with SAE International to further advance environmental sustainability and new technologies in general aviation," said Pete Bunce, president and CEO at GAMA. "Through this partnership, both GAMA and SAE International will be able to promote the important interests and activities of the aviation industry and our memberships."
About SAE International
SAE International is a global association committed to advancing mobility knowledge and solutions for the benefit of humanity. By engaging nearly 200,000 engineers, technical experts and volunteers, we connect and educate mobility professionals to enable safe, clean, and accessible mobility solutions. We act on two priorities: encouraging a lifetime of learning for mobility engineering professionals and setting the standards for industry engineering. We strive for a better world through the work of our philanthropic SAE Foundation, including award-winning programs like A World In Motion® and the Collegiate Design Series™. More at http://www.sae.org.
About GAMA
The General Aviation Manufacturers Association (GAMA) represents more than 120 of the world's leading manufacturers of general aviation airplanes, rotorcraft, engines, avionics, components, and related services and technologies. GAMA members are also providers of maintenance and repair services, fixed-based operations, pilot and maintenance training, and aircraft management. Additionally, GAMA represents companies in the emerging sector of advanced air mobility, which includes the development of vertical take-off and landing aircraft as well as electric propulsion and autonomous systems for civil purposes. For more information, visit GAMA's website at http://www.GAMA.aero.
###