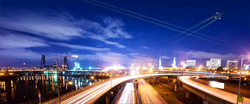 SAE recognizes the dedication and hard work that our reviewers put into the process to help to publish the very best research, and we are very pleased to take this step to make it easier for our reviewers to get credit for their work. - Kimberly Martin, SAE International
WARRENDALE, Pa. (PRWEB) November 06, 2018
SAE International has partnered with Publons to help train and recognize reviewers of its journals.
The initial agreement covers six SAE International journals. Through the process, reviewers can quickly and efficiently earn credit for being a verified reviewer. The process is conducted through SAE International's submission and peer-review system Editorial Manager®.
With it, reviewers can instantly and automatically add a verified record of every review performed to their Publons profile, in full compliance with journal review policies. They also can show their credentials, review history, and characteristics. Already, more than 65 reviewers have created accounts on Publons. In addition, Publons features a free, online training academy that teaches professionals how to become peer reviewers and to write thorough reviews, as well as connecting them to editors who are looking for qualified reviewers.
"SAE recognizes the dedication and hard work that our reviewers put into the process to help to publish the very best research, and we are very pleased to take this step to make it easier for our reviewers to get credit for their work," Kimberly Martin, SAE International, said.
For more than 10 years, SAE International's Scholarly Journals have been covering all areas relevant to ground vehicle, commercial vehicle, and aerospace engineering technology, including transportation cybersecurity and privacy, connected and automated vehicles, electronic and mechanical systems, engines, fuels and lubricants, transportation safety, materials and manufacturing, vehicle dynamics, and alternative powertrains. SAE connects and educates mobility professionals to enable safe, clean, and accessible mobility solutions. SAE's Journals aim to meet the needs of academic and industry authors, researchers, and readers in a manner that is tailored for the discovery, integration, and application of research. Aligning with SAE's mission, the Journals publish state-of-the-art research findings not available elsewhere that advance mobility knowledge and solutions for the benefit of humanity.
About Publons
Publons aims to speed up research by harnessing the power of peer review. They provide a platform that allows researchers to track, verify and be recognized for their peer review and editorial work. A researcher's peer review and editorial contributions can be displayed on their public Publons profile to show the world the impact they have on their research field and enhance their career.
About SAE International
SAE International is a global body of scientists, engineers, and practitioners that advances self-propelled vehicle and system knowledge in a neutral forum for the benefit of society. SAE International is a global association of more than 127,000 engineers and related technical experts in the aerospace, automotive and commercial-vehicle industries. Our core competencies are life-long learning and voluntary consensus standards development. SAE International's charitable arm is the SAE Foundation, which supports many programs, including A World In Motion® and the Collegiate Design Series.