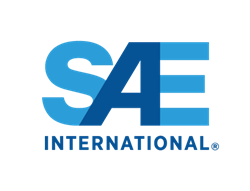 This year's class of contributors is a testament to the tremendous work our members do, and we are honored to recognize the contributions they have made to not only SAE, but the mobility industry as a whole. - Chris Ciuca, vice president of programs at SAE International
WARRENDALE, Pa. (PRWEB) November 09, 2021
SAE International awarded Myra Blanco, Ph.D. with its third annual Contributor of the Year Award. Dr. Blanco, director of advancement, partnerships & outreach at Virginia Tech Transportation Institute (VTTI), was recognized for her ongoing commitment to advancing the future of the mobility industry through her involvement with SAE activities. SAE presented the award to Dr. Blanco during a recognition ceremony for the entire 2021 Contributor of the Year class on November 5 as part of a Contributor of the Year celebration in Tucson, Arizona.
"This year's class of contributors is a testament to the tremendous work our members do, and we are honored to recognize the contributions they have made to not only SAE, but the mobility industry as a whole," said Chris Ciuca, vice president of programs at SAE International. "Dr. Blanco is a perfect example of that, and we are proud to present her with this award."
Dr. Blanco has been an active member of SAE since her undergraduate days at University of Puerto Rico-Mayaguez, where she joined the student chapter of SAE and worked with a group of other members to build a solar car. Since then, she has developed a passion for diversity, equity and inclusion efforts and has become an advocate for women in STEM, working to develop opportunities and advance initiatives that focus on these principles through her SAE engagement, VTTI and her work with Daimler.
In 2020, her nomination for the InterRegs Awards was selected as winner, and her support of the Breed and Baranescu Awards has helped to generate awareness while her leadership in submitting nominations for colleagues and peers aids in encouraging others to nominate.
"I was definitely not expecting it. When you see all the people that were part of the class of 2021, all their accomplishments and all the things they have done to contribute to what SAE is now, I feel very grateful for my place in that class. I'm very honored," Dr. Blanco said.
Dr. Blanco is one of more than 60,000 SAE volunteers dedicating her time, knowledge and passion for the betterment of the mobility community through support of SAE activities. All members of the 2021 Contributor of the Year Class were nominated by SAE International staff based on their wide-ranging volunteer and engagement contributions across the organization.
To learn more about volunteer programs and opportunities at SAE International, please visit:
https://www.sae.org/participate/volunteer.
About SAE International
SAE International is a global association committed to advancing mobility knowledge and solutions for the benefit of humanity. By engaging nearly 200,000 engineers, technical experts and volunteers, we connect and educate mobility professionals to enable safe, clean, and accessible mobility solutions. We act on two priorities: encouraging a lifetime of learning for mobility engineering professionals and setting the standards for industry engineering. We strive for a better world through the work of our philanthropic SAE Foundation, including award-winning programs like A World In Motion® and the Collegiate Design Series™. More at http://www.sae.org.