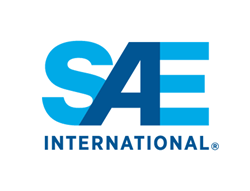 "The SAE Demo Days self-driving car experience spurred enthusiasm among nearly all of the riders and the experience overall is viewed by participants as comparable to or better than a human-driven experience." - Mark Chung, Chief Marketing Officer at SAE International
WARRENDALE, Pa. (PRWEB) November 05, 2019
SAE International today released the results of the SAE Demo Days Survey that found overwhelming public enthusiasm about self-driving cars. Based on data from nearly 1,400 participants at four SAE Demo Days events, 82 percent were initially enthusiastic for self-driving cars, with nearly 10 percent of participants reporting higher enthusiasm post-ride.
The SAE Demo Days Survey offers a unique perspective as it polled actual riders of a self-driving car and comes from SAE International, a trusted convener that provides a neutral forum for partners to advance mobility solutions. Through the SAE Demo Days program, the organization delivers an experience to help people gain awareness and hands-on understanding of self-driving cars as only six percent of participants had ridden in a self-driving car before taking part in an SAE Demo Days event.
Notable findings from the survey include:

The public is enthusiastic about self-driving cars: 76% think a self-driving car experience is similar or superior to a human-driven experience.
The public thinks self-driving cars will be safer: 37% think the greatest benefit of self-driving cars is the elimination or reduction of deaths due to accidents.
The public prefers to share control with the car: 92% want to have control shared between human and self-driving.
"Public acceptance is vital to the future of self-driving cars. Through SAE Demo Days, we are engaging the public directly and inviting them to take a ride," said Mark Chung, Chief Marketing Officer at SAE International. "The demos foster informed decision-making while allowing SAE to capture insights from those who have taken a ride. The SAE Demo Days self-driving car experience spurred enthusiasm among nearly all of the riders and the experience overall is viewed by participants as comparable to or better than a human-driven experience."
SAE Demo Days convened industry partners for free public self-driving car demonstrations between November 2017 and April 2019, in Detroit, Los Angeles, Tampa, and Babcock Ranch, Florida. More than 2,000 rides were given at the events, which allowed the public to experience the technology first-hand and fostered informed decision-making while capturing insights on public sentiment. Surveys were collected on-site before and after the self-driving demo ride.
"We believe that SAE is performing important, foundational work on public perception of autonomy, and we are very pleased to partner with SAE by delivering autonomous transport," said Dave Hofert, Chief Marketing Officer at Perrone Robotics, and SAE Demo Days partner. "As a company that offers autonomous technology and transportation, we need to understand how the public perceives autonomy. We appreciate and support SAE's effort to collect data from a wide cross-section of society so that we can ensure that all passengers feel safe, in control, and free to enjoy the ride."
Added Paul Fleck, Founder & CEO of Dataspeed Inc., and SAE Demo Days partner: "Autonomous vehicles are undeniably the future of transportation, and it's critical we ensure the public is properly educated on the technology. We're delighted to be a part of such an impactful event in partnership with SAE International."
The design of the SAE Demo Days survey was a collaborative effort between SAE and its strategic partners. Questions were added and removed for each event based upon participant feedback, partner ideas and value of collected responses. The survey contained three sections: registration, pre-ride and post-ride. The pre-ride and post-ride portions contained a mix of modal, brand, consumer use and mobility opinion-based questions.
A detailed narrative with additional survey findings is now available for download at sae.org/demodays.
About SAE International
SAE International is a global association committed to advancing mobility knowledge and solutions for the benefit of humanity. By engaging nearly 200,000 engineers, technical experts and volunteers, we connect and educate mobility professionals to enable safe, clean and accessible mobility solutions. We act on two priorities: encouraging a lifetime of learning for mobility engineering professionals and setting the standards for industry engineering. We strive for a better world through the work of our philanthropic SAE Foundation, including programs award-winning programs like A World in Motion® and the Collegiate Design Series™. More at http://www.sae.org.