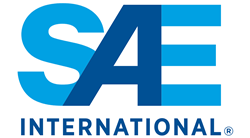 "This certification will allow AWIM programming to gain wider adoption across the state of Indiana to continue to influence and enhance the ways in which our youth are prepared to meet the challenges of the future." Chris Ciuca, vice president of programs, SAE International
WARRENDALE, Pa. (PRWEB) September 10, 2020
SAE International announced today that its A World In Motion® (AWIM)® program has been included as one of the Indiana Department of Education's (IDOE) approved evidence-based STEM curriculum programs through which school districts across the state of Indiana may apply for grant funding. In partnership with STEMworks, IDOE's Office of Teaching and Learning certified AWIM as one of 13 programs that has "established priorities and goals to ensure all of Indiana's students have access and opportunities to gain a high-quality STEM [Science, Technology, Engineering and Mathematics] education."
"Through SAE's AWIM program, we strive to deliver on our mission to help today's students become tomorrow's engineers and scientists," said Chris Ciuca, vice president of programs at SAE International. "This certification will allow AWIM programming to gain wider adoption across the state of Indiana to continue to influence and enhance the ways in which our youth are prepared to meet the challenges of the future. We look forward to helping unlock the potential in every child throughout Indiana with our evidence-based classroom STEM efforts."
SAE's AWIM is listed in the STEMworks national database as an "Accomplished" STEMworks Program, the highest level of accreditation. The acceptance within the newly established state-level STEMworks initiative further demonstrates that AWIM continues to meet the standard of quality for the state of Indiana.
AWIM is a teacher-administered, industry volunteer-assisted program that brings science, technology, engineering and math education to life for students in Pre-Kindergarten through Grade 8, meeting students wherever learning is taking place. Benchmarked to the national standards, the AWIM program incorporates integrated STEM learning experiences through hands-on activities that reinforce classroom STEM learning. For more information on SAE's AWIM program, please visit: https://www.sae.org/learn/education.
STEMworks is a searchable database of STEM education programs that have been evaluated against rigorous and results-driven design principles. STEMworks catalogs programs like AWIM, that apply and have been approved according to their standards. Schools can search for programs by audience type, program type, impact level, location, and grade level via the online database. For more information on STEMworks, please visit: https://stemworks.wested.org/.
About SAE International
SAE International is a global association committed to advancing mobility knowledge and solutions for the benefit of humanity. By engaging nearly 200,000 engineers, technical experts and volunteers, we connect and educate mobility professionals to enable safe, clean, and accessible mobility solutions. We act on two priorities: encouraging a lifetime of learning for mobility engineering professionals and setting the standards for industry engineering. We strive for a better world through the work of our philanthropic SAE Foundation, including award-winning programs like A World In Motion® and the Collegiate Design Series™. More at http://www.sae.org.