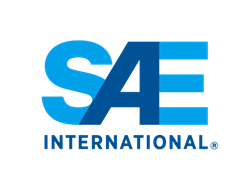 "The women in this book continue to be some of the best and most resilient leaders, and we find their openness and commitment to continually improved leadership humbling." Carla Bailo and Terry Barclay, book authors
WARRENDALE, Pa. (PRWEB) April 14, 2021
Continuing the organization's ongoing commitment to support equality across the entire mobility industry, SAE International today announced the release of its latest book title, "The Road Forward: More Conversations with Top Women in the Automotive Industry." A follow up to the 2019 SAE best-selling book "The Road to the Top is Not on the Map," the latest book features 70 of the most influential women in the automotive industry, who offer their insights and advice for colleagues, peers and the next generation of women entering the workforce. The book is now available for purchase at: https://www.sae.org/publications/books/content/r-513/.
"The Road Forward" is authored by Carla Bailo, CEO of the Center for Automotive Research (CAR), and Terry Barclay, CEO of Inforum, and contains insights from more than double the number of women who appeared in the first book. The book's 70 contributors—from suppliers to OEMs to higher education—candidly share their in-depth perspectives on the impact of the COVID pandemic by detailing their thoughts of the road ahead and what changes they have experienced professionally, personally and socially.
"The women in this book continue to be some of the best and most resilient leaders, and we find their openness and commitment to continually improved leadership humbling," said book authors Carla Bailo and Terry Barclay. "We truly want to make a difference for women in automotive and help create a way for all people—women and men—to be successful in our business."
Following the success of their first title, Bailo and Barclay were inspired by the feedback they heard from their peers across the automotive industry who were motivated by the experiences and wisdom shared by the women who contributed. Added Bailo and Barclay: "It's hard to overstate how gratified and pleased we were with what happened after publication of 'The Road to the Top.' The content was discussed in ERGs and executive suites, and book clubs met to discuss it."
"The Road Forward" continues on the themes explored in the first book, as the leaders profiled discuss resilience, professional network maintenance and growth, personal growth, diversity and inclusion, and sustainability. The book is relevant for women at all stages in their careers by providing real-world experiences to demonstrate how to take charge of one's career. The contributors offer poignant insights on such topics as career challenges, education and lifelong learning, mentor and sponsor relationships, personal satisfaction, resilience, and work-life integration.
Book Information

Release Date: April 12, 2021
Publisher: SAE International
Specs: Product Code: R-513 | ISBN: 978-1-4686-0299-9 | Softbound Binding
Cost: MSRP $40.00 USD
Book Contributors (Listed Alphabetically)

Aruna Anand, Continental North America
Sue Bai, Honda R&D Americas
Donna Bell, Ford Motor Company
Jacquelyn Birdsall, Toyota Motor North America Research and Development
Obalisi Boyle, Hyundai Motor America
Susan Brennan, Bloom Energy, LLC
Kim Brysz, General Motors
Tonit Calaway, BorgWarner
Denise Carlson, DENSO International America Inc.
Mamatha Chamarthi, Stellantis
Françoise Colpron, Valeo North America
Lori Costew, Ford Motor Company
Leah Curry, Toyota Motor Manufacturing Indiana, Inc.
Corinne Diemert, Valeo North America
Lisa Drake, Ford Motor Company
Joy Falotico, Ford Motor Company
Pamela Fletcher, General Motors
Karen Folger, Bosch
Elena Ford, Ford Motor Company
Julie Fream, Original Equipment Suppliers Association (OESA)
Kara Grasso, DENSO International America Inc.
Denise Gray, LG Energy Solution Michigan Inc. Tech Center
Britta Gross, Rocky Mountain Institute
Jill Greene, Faurecia
Joan Hart, ZF
Lottie Holland, Stellantis
Karen Ideno, Toyota Financial Services
Jennifer Johnson, Kendrick Plastics
Karen King, Yazaki North America, Inc.
Heather Klish, BorgWarner
Elizabeth Krear, Stellantis
Jessica LaFond, Stellantis
Rebecca Liebert, PPG Industries
Lynn Longo, Harman International Industries Inc.
Lisa Lortie, Stellantis
Stacy Lynett, General Motors
Alisyn Malek, Commission on the Future of Mobility
Deborah Manzano, Ford Motor Company
Darci Marcum, General Motors
Gail May, Honda R&D Americas, LLC
Amy McClain, Stellantis
Telva McGruder, General Motors
Deborah Mielewski, Ford Motor Company
Sandra Phillips Rogers, Toyota Motor North America, Inc.
Barbara Pilarski, Stellantis
Vickie Piner, Lear Corporation
Cynthia L. Render-Williams, Ford Motor Company
Mandy Rice, Lear Corporation
Sonia Rief, Nissan U.S.
Kiersten Robinson, Ford Motor Company
Kimberly Rodriguez, Dura Automotive Systems
Susan Sheffield, General Motors
Christine Sitek, General Motors
Anna Stefanopoulou, University of Michigan
Sandy Stojkovski, Vitesco Technologies, LLC
Maximiliane Straub, Bosch
Kristen Tabar, Toyota Motor North America Research and Development
Lynn Tyson, Ford Motor Company
Bonnie VanEtten, Stellantis
Sylvia Marie Veitia, Ford Motor Company
Marianne Vidershain, Lear Corporation
Marlo Vitous, Stellantis
Julia Wada, Toyota Financial Services
Deborah Wahl, General Motors
Jennifer Wahnschaff, Continental North America
Kate Whitefoot, Carnegie Mellon University
Judy Wheeler, Nissan U.S.
Allyson Witherspoon, Nissan U.S.
Rekha Wunnava, Ford Motor Company
Angela Zepeda, Hyundai Motor America
About SAE International
SAE International is a global association committed to advancing mobility knowledge and solutions for the benefit of humanity. By engaging nearly 200,000 engineers, technical experts and volunteers, we connect and educate mobility professionals to enable safe, clean, and accessible mobility solutions. We act on two priorities: encouraging a lifetime of learning for mobility engineering professionals and setting the standards for industry engineering. We strive for a better world through the work of our philanthropic SAE Foundation, including award-winning programs like A World In Motion® and the Collegiate Design Series™. More at http://www.sae.org.
###