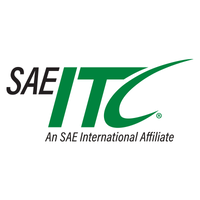 WARRENDALE, Pa. (PRWEB) August 29, 2019
SAE ITC and ARINC Industry Activities (IA) announced today that the 2019 Flight Simulator Engineering and Maintenance Conference (FSEMC) will be held in Utrecht, Netherlands, on October 21-24, 2019. The annual conference is attended by more than 300 flight simulator experts from around the world who collaborate in open forums to identify technical solutions to engineering and maintenance issues resulting in immediate and long-term savings and increased efficiency for simulator users.
The FSEMC encourages open dialogue among attendees with the goal of improving the operation of flight simulators and training devices through better reliability, maintenance and support techniques. By exchanging engineering, maintenance and associated technical information, along with developing voluntary technical standards related to simulation and training, the FSEMC helps promote and advance the state of the art of the flight simulation and training industry to the mutual benefit of its members.
This year's FSEMC will hold a Technical Workshop to discuss:

ICAO 9625
The Good, Bad, and Ugly of Motion
Status Program Roadmap by the Airframers
Attendees can also hear from esteemed academics on such topics as:

Challenges for 21st Century Simulator Maintenance
Embracing FSTD Innovations: FSTDs Tailored to Training Needs/Integration of ICAO 9625 Document in EASA Regulation
Self-learning in ab-initio Flight Training using VR/AR/MR
Wind Tunnel to Level D
Cyber Security for Flight Simulators
The Benefits of Glass Mirrors on Flight Simulator
New Visual System Technologies for Collimated Displays
Climbing the Hill to Directive 2
Technical and Regulatory Challenges in VR-Based FSTDs
The FSEMC provides invaluable solutions to the more persistent and often difficult engineering issues and establishes ARINC standards that increase simulator readiness and reduce operational costs. The standards—used by airlines, operators and regulators in flight crew training—help minimize the cost of training while maximizing benefits with the safest and most efficient industry best practices. Through the collective power of the FSEMC, members have shaped the industry as a voice in the ongoing dialogue with regulatory agencies around the world.
The FSEMC is open to all organizations including airframers, training device manufacturers (TDM), airlines, operators and suppliers. Membership includes European, North American, Asian and African airlines, training suppliers, and training equipment and services suppliers in the flight training industry.
Additional information on the FSEMC is available at: https://www.aviation-ia.com/conferences/fsemc-improving-flight-simulator-engineering-and-maintenance

For general questions about the FSEMC technical program, contact Sam Buckwalter at sam.buckwalter@sae-itc.org.
Those interested in ARINC IA membership, exhibiting, and/or sponsoring the conference contact Vanessa Mastros at vanessa.mastros@sae-itc.org.
ARINC Industry Activities (ARINC IA) (http://www.aviation-ia.com) is an SAE ITC (Industry Technologies Consortia) program.
SAE Industry Technologies Consortia (SAE ITC®) is an affiliate of SAE International. The SAE ITC team specializes in establishing and managing consortia by providing proven processes, tools and resources. ITC enables public, private, academic and government organizations to connect and collaborate in neutral, pre-competitive forums thus empowering the setting and implementation of strategic business improvements in highly engineered industries globally. (http://www.sae-itc.com)
About SAE International
SAE International is a global association committed to advancing mobility knowledge and solutions for the benefit of humanity. By engaging nearly 200,000 engineers, technical experts and volunteers, we connect and educate mobility professionals to enable safe, clean, and accessible mobility solutions. We act on two priorities: encouraging a lifetime of learning for mobility engineering professionals and setting the standards for industry engineering. We strive for a better world through the work of our philanthropic SAE Foundation, including programs award-winning programs like A World in Motion® and the Collegiate Design Series™. More at http://www.sae.org.