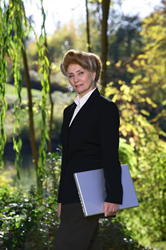 GRANTS PASS, Ore. (PRWEB) July 29, 2020
Air Date: 27 July 2020
Guests: James Derick, Influencer, President and co-founder of SAFE Coalition, Inc., a non-profit organization headquartered in Norfolk Massachusetts. https://www.safecoalitionma.org/about
https://www.voiceamerica.com/episode/124796/fighting-substance-use-disorder
Talk Radio VoiceAmerica World Talk Radio & Apple iTunes host Sharon Kleyne welcomes James Derick, parent and President and co-founder of SAFE Coalition, Inc. because of his international experience helping people overcome substance abuse and addiction and his personal experience helping his teenage son, who nearly died of addiction issues in 2015.
Derick's SAFE Coalition, Inc. has helped a quarter-of-a-million people with substance abuse disorders. According to its website, "SAFE's mission is to provide supportive services to those impacted by Substance Use Disorder by assisting area communities with strategies for prevention, education, peer connection and treatment options. In addition to his role with SAFE Jim is a meeting facilitator for Learn to Cope, a national peer to peer family support group, serves on the Franklin Public Schools Substance Abuse Task Force and volunteers as a peer to peer mentor for families of those impacted by Substance Use Disorder," says Derick, who has earned an international reputation online as an Influencer.
"There is a physical aspect to the isolation created by the pandemic," Derick teaches, "but there is also a spiritual component. Without the in-person support that existed before the pandemic, the voices inside can get really loud. These people are fighting the stigma attached to mental illness, so we at SAFE are continually messaging and calling people to let them know they are not alone."
This is so important given the grim statistics we've all seen in the last year. Derick points out that domestic violence has increased and restraining orders have skyrocketed. From May 2019 to May 2020, suicides have increased 40 percent. "Pressure has increased so much on people at home," says Derick. "We work with police departments everywhere that are being retrained as social service workers, or they're bringing in social service workers to accompany them. We're also pushing substance abuse and mental and emotional problems education to children at an early age."
"I like common sense," says Kleyne. "We have so much to learn about water, body water lost to evaporation and this pandemic. People don't have the patience our forefathers did," Kleyne continues, "to learn how body water loss causes symptoms of illness and disease and can lead to addictions. We don't know it all!" Kleyne insists.
"Common sense is what we need for health education worldwide," Kleyne teaches. She offers her BACK TO SCHOOL PLAN for school districts everywhere. "Students must arrive every day at school, use the hand sanitizers and put on a mask. They must be temperature checked. They must then attend a mandatory 15-minute health education class in which they learn about the spit, the carrier of the virus; they will learn about the vulnerability of the oral cavity, the nasal passages and the organ of the eye. They will be taught why the mask protects them and others from the contagious spit. They'll learn how to wash their hands and faces to eliminate harmful toxins. They'll learn about a healthy diet, moderate exercise and adequate sleep, the sleep of the earth Herself. They'll also learn that the need to drink at least 8-10 glasses of pure water every day to supplement the body's organs and remain hydrated, and they will learn how to drink that water to achieve its maximum benefits. No sipping! Drink each glass entire for maximum absorption!"
Derick agrees. "Nutrition and water are so important in understanding the equation and breaking the cycle of addiction," he says. "People with addictions who have come through treatment can still be drinking Red Bull and eating junk food. That person is a relapse waiting to happen."
"It's always shocking to people how we learn from our root," adds Kleyne. "We have a long way to go, but together we can get the children back to school and the parents back to work to provide for their kitchen tables. We need to return to normal for the health of everyone, and we need to learn all that we can about the new health hygiene technology that will be with us from now on and keep us safe and healthy."
LISTEN to the internationally syndicated The Power of Water® & Your Health sponsored by Nature's Tears® EyeMist®, naturally pH balanced water technology for acid mantel protection, on VoiceAmerica World Talk Radio & Apple iTunes with producer and host Sharon Kleyne and program director Rose Hong of Global Dragon TV. This program features James Derick, President and Co-founder of SAFE Coalition, Inc.
Follow this link: https://www.voiceamerica.com/episode/124796/fighting-substance-use-disorder
Some recent Sharon Kleyne talk radio programs feature:
Dr. Mark Mincolla, Ph.D. & Kevin Kearns https://www.voiceamerica.com/episode/124442/anti-inflammatory-diet
Dr. Anita Marshall https://www.voiceamerica.com/episode/124294/herbal-alternatives-to-drugs-and-covid-19-prevention-and-treatments
Philip Paden, M.D. https://www.voiceamerica.com/episode/124183/immunity-protector-with-natures-tears-eyemist
If you would like to watch a brief, entertaining educational film that demonstrates the application of the new Dry Eye Solution® technology Nature's Tears® EyeMist®, sponsor of Sharon Kleyne's talk radio program, go here: https://www.youtube.com/watch?v=l0gOr8TB45U