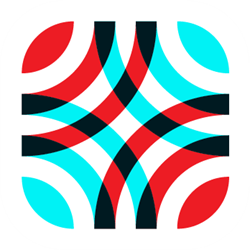 We typically understand and weigh risks and hazards more effectively by comparing them to other, familiar ones, such as the flu or other causes of death.
MIAMI BEACH, Fla. (PRWEB) November 10, 2020
InsureTech start-up Safe-esteem announces the launch of its COVID-19 Personal Risk Explorer, a free Web application that uniquely allows users to assess the health risks of COVID-19 based on age, gender, and location at the present time.
In making this free tool available to the public, Safe-esteem co-founder Filippo Marino noted that "the COVID-19 pandemic presents the most significant, yet elusive hazard for people across the globe, and we trust our COVID-19 Personal Risk Explorer will contribute to better risk awareness, judgment, and decision-making."
The COVID-19 Personal Risk Explorer augments the company's wider product offerings focused primarily on organizations and high-net worth customers with highly tailored personal and travel risk analyses. This tool enables users to quickly analyze the real-time impact of COVID-19 on their life risks. It also offers the capability to compare this risk across geographies - at a county level within the United States, and at a national level between countries.
This new resource is particularly valuable for those individuals or groups preparing for business and leisure travel resumption, such as:

The aviation industry (commercial and general) including passengers, pilots and flight attendants
Business staff, managers and executives travelling domestically or internationally
First responders or emergency personnel deployed out-of-area
Insurance advisors seeking enhanced risk visibility for specialist applications
Families and individuals evaluating the safety of travel destinations and Airbnb options
About Safe-esteem, Inc. Safe-esteem is a technology start-up developing the world's first personal safety barometer - harnessing decades of risk mitigation experience and both human and artificial intelligence to help people lead smarter, safer and unafraid lives. The company is based in Miami Beach, Florida, USA. Core products include Safe-esteem, a mobile app currently in private beta release, Safe-xplore, a commercial product designed for duty of care, travel risk, and executive protection professionals, and Safe-enterprise for corporate and organizational users.