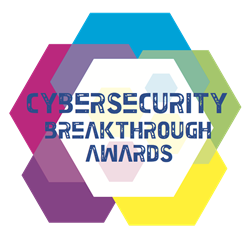 "We're proud to help our customers drive safe and secure business continuity and communication in this 'New Normal' of remote work, fortifying the growing business adoption of digital collaboration and social channels against malware, ransomware, and other threats"
LOS ANGELES (PRWEB) October 14, 2020
CyberSecurity Breakthrough, a leading independent market intelligence organization that recognizes the top companies, technologies and products in the global information security market, today announced that SafeGuard Cyber, the leading SaaS platform offering digital risk protection for modern communications, has been selected as the winner of the "Secure Communications Solution of the Year" award in the fourth annual CyberSecurity Breakthrough Awards program.
As communication channels including Microsoft Teams, Slack, and mobile chat apps like WhatsApp and WeChat have grown exponentially across the globe as businesses rapidly shift to remote work, SafeGuard Cyber's innovative SaaS platform empowers users to deploy cloud, mobile chat, and social media channels securely and at scale.
SafeGuard Cyber protects the human communications that drive business in a digital world. Their SaaS platform delivers a single solution to detect, defend, and prevent cybersecurity attacks and compliance risks in corporate communications on over 50 cloud-based and mobile channels. Powered by advanced machine learning, the platform protects against account compromise, spear-phishing, malware, and critical data loss on these channels, as well as providing information governance and compliance. Records are fully searchable, and captured in their native format, including links and pictures.
"We're proud to help our customers drive safe and secure business continuity and communication in this 'New Normal' of remote work, fortifying the growing business adoption of digital collaboration and social channels against malware, ransomware, and other threats," said Jim Zuffoletti, co-founder and CEO of SafeGuard Cyber. "With advanced malware protection for collaboration, mobile chat, and social media - our customers can safely navigate this changing communication landscape. We are extremely proud to receive this 2020 CyberSecurity Breakthrough Award in validation of our success and growing momentum."
The mission of the CyberSecurity Breakthrough Awards is to honor excellence and recognize the innovation, hard work and success in a range of information security categories, including Cloud Security, Threat Detection, Risk Management, Fraud Prevention, Mobile Security, Email Security and many more. This year's program attracted more than 3,750 nominations from over 20 different countries throughout the world.
SafeGuard Cyber's platform offers unique features that includes a unique architecture that empowers customers to scale their security and compliance policies to any combination of collaboration, enterprise, social media, or mobile chat apps. Customers also gain unparalleled visibility into risks at the message level, both group and individual, without the need to install an agent accounts remain protected regardless of device or network.
"With clients on every continent, covering over 50 languages, spanning small businesses, multinational enterprises and local and federal governments, SafeGuard Cyber's platform is dedicated to managing the full lifecycle of digital risk protection driving digital communications." said James Johnson, managing director, CyberSecurity Breakthrough. "We are proud to recognize their innovation and success this year with our 'Secure Communications Solution of the Year' award and we look forward to continued innovation from SafeGuard Cyber in 2021."
####
About CyberSecurity Breakthrough
Part of Tech Breakthrough, a leading market intelligence and recognition platform for global technology innovation and leadership, the CyberSecurity Breakthrough Awards program is devoted to honoring excellence in information security and cybersecurity technology companies, products and people. The CyberSecurity Breakthrough Awards provide a platform for public recognition around the achievements of breakthrough information security companies and products in categories including Cloud Security, Threat Detection, Risk Management, Fraud Prevention, Mobile Security, Web and Email Security, UTM, Firewall and more. For more information visit CyberSecurityBreakthrough.com.
About SafeGuard Cyber
SafeGuard Cyber is a Charlottesville, Virginia-based company with a cloud-based platform that empowers organizations to use social and digital channels securely, compliantly, and at the scale of global business. With coverage across more than 50 channels, SafeGuard Cyber helps security, compliance, and communications teams work better together. Its customers include Global100 enterprises, small businesses, municipalities, and national governments. For more information, visit safeguardcyber.com.