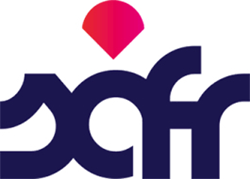 "Safr is proud to partner with prominent businessmen and American football legends Earl Campbell and Gary Baxter to help us grow our safer, more secure rideshare concept across the nation and the world." —Sal Khokhar, CMO and Chief Strategy Officer, Safr
NEW YORK (PRWEB) August 20, 2020
Safr, the leading ridesharing service dedicated to the safety and empowerment of women, has partnered with businessmen, NFL legends, and Tyler, Texas natives Earl Campbell and Gary Baxter to lead expansion of the Safr brand and service in Texas. Sal Khokhar, Chief Marketing Officer of Safr, made the announcement.
"Safr is proud to partner with prominent businessmen and American football legends Earl Campbell and Gary Baxter to help us grow our safer, more secure rideshare concept across the nation and the world," stated Mr. Khokhar. "With the rideshare industry poised to reach $218 billion by 2025, Safr's philosophy is to create a safer, more reliable service for people in the U.S. and around the world. Safr is ideally positioned to service the growing demand."
Nicknamed the "Tyler Rose," Earl Campbell is a Heisman Trophy winner and NFL Hall of Famer former running back, having played football for the Houston Oilers and New Orleans Saints for eight years. Gary Wayne Baxter is a former NFL standout cornerback for the Baltimore Ravens and the Cleveland Browns for eight years. Today, the business partners are prominent investors in the "Texas Triangle"—Dallas, Houston and San Antonio—and have multiple high-profile projects and an aggressive investment model.
"Safr's brand is perfectly aligned with our investment criterion as well as our vision for a better, safer world for women, the women in our families, and all people," stated Mr. Campbell. "A recent study showed that 70% of the rideshare market is still untapped, including just 29% of the potential market in the U.S. As an investment, Safr offers great value through its growth model, prioritizing people and safety above all else. The rideshare industry is growing quickly; women and all people deserve better than what is currently out there."
Safr is a new kind of rideshare that focuses on the safety of women and their families. The Safr app is easy to use and free to download for iPhone here: https://apps.apple.com/us/app/ride-safr/id1151088240?ls=1 and for Android here: https://play.google.com/store/apps/details?id=com.tgi.safeher.passenger.
About Safr
Safr is a new ridesharing service focused on the safety and empowerment of women. Built with the needs of women in mind, Safr aims to improve the lives of women everywhere through safe transportation, job creation, and financial security. Safr's drivers are personally vetted and undergo comprehensive background checks so that riders can have peace of mind knowing they meet Safr standards. Safr's multiple in-ride app features aid in the protection of your safe arrival. When you choose to ride with Safr, you're supporting a like-minded driver and elevating your community by helping to improve greater gender balance, choice, and participation in the ridesharing economy. For more information, please visit http://www.gosafr.com.