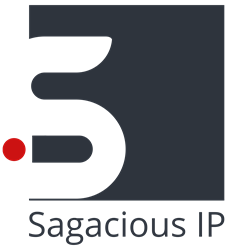 SEATTLE (PRWEB) June 25, 2020
Sagacious IP, a global award-winning IP solutions provider, working meticulously to help members of global science and research community in combating Covid-19 pandemic through its Pro Bono Coronavirus Research Assistance Program, announces another 500 hours extension of its program to address the emerging global health concern.
The Research Assistance Program has been proudly recognized and listed by UK Government's Crown Commercial Service, US Government's Chamber of Commerce Foundation and BIO, amongst others, for its potential to support the research community in significantly accelerating the research. The role of science in protecting humankind has never been more paramount. Hence, Sagacious IP donated 1,000 hours of expert research and consulting support (in the form of multi-lingual Patent and Non-Patent Literature studies covering global literature) to the global science and research community seeking solutions for the COVID-19 challenge facing humanity.
The research assistance program worth USD 65,000 offered free multilingual Patent/Non-Patent Literature support to COVID-19 researchers around the world. Many patent landscapes/patentability searches/ freedom-to-operate studies/patent drafting, etc., related to COVID-19 inventions (PPEs, Covid19 prevention, detection, Covid19 cure, Covid19 testing, enhancing safety and convenience during lock down) were conducted free of cost.
Over the past few months, the program has already been used by researchers from over 15 countries including large pharma/medical device companies, universities and many startups/inventors. The support requested by numerous beneficiaries of this program spanned several topics including:

Personal protective equipment (e.g., an organization asked Sagacious IP to benchmark all N95 masks manufacturing processes so they could choose the ideal one to produce and supply to the underprivileged),
COVID-19 Quick Diagnostics/Testing
COVID-19 Cures/Vaccines
Tracking infected individuals etc.
Commenting on the overwhelming response of the program, Tarun Kumar Bansal, President, Sagacious IP, said, "I am personally feeling proud and satisfied to be part of an industry where we have been able to directly contribute to the cause of COVID19 and humanity. Sagacious IP team is humbled by the response it received for its Pro Bono 1,000 hours of free multi-lingual Patent/Literature Information support extended to COVID-19 researchers globally. Now that the 1,000 hours Sagacious IP initially committed are about to exhaust, the company has announced expansion of the program by another 500 hours. I am sure together we shall get over this pandemic soon".
Click here to know more about the Coronavirus Research Assistance Program as well as request FREE custom research from Sagacious' experts for your COVID19 related inventions.
About Sagacious IP
Sagacious IP is an award-winning IP research and consulting firm working with the world's largest companies, law firms, institutions, research organizations and inventors to help them monetize, defend, and expand their patent portfolios and drive innovation within their industries. For more information visit: https://www.sagaciousresearch.com/