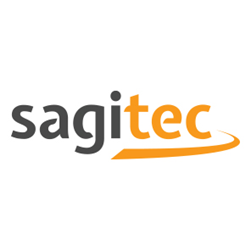 "Sagitec's expansion into Canada was the logical next step in growing internationally. It's a lot easier to penetrate in North America than elsewhere because of proximity, language, trade agreements, and culture" - Rick Deshler, co-founder, and senior partner at Sagitec
SAINT PAUL, Minn. (PRWEB) September 15, 2020
Sagitec is continuing to make strategic investments in Canada as part of its global expansion program.
Sagitec is planning to open a delivery centre in the Greater Toronto Area, Ontario to serve a growing roster of U.S. and Canadian clients and the Canadian subsidiaries of global clients that seek resource flexibility and time zone advantages of nearshoring. Sagitec already has a presence in the Winnipeg, Manitoba and the Toronto centre will help Sagitec expand its presence in Canada
"Sagitec's expansion into Canada was the logical next step in growing internationally. It's a lot easier to penetrate in North America than elsewhere because of proximity, language, trade agreements, and culture," said Rick Deshler, co-founder and senior partner at Sagitec. "Canada has a defined addressable market, and we have strong qualifications/references. Canada is likely to play a significant role in near-shore delivery over the next several years."
Canada is also attractive for its rich pool of talent. According to CBRE Group in 2019, a U.S. based commercial real estate and investment firm revealed in its Tech Talent Report that Toronto is North America's fastest-growing technology market, just behind San Francisco and Seattle. Toronto's pool of tech talent grew at the fastest pace of all 50 markets measured, adding an eye-popping 80,100 tech jobs in the past five years, a 54 percent increase.
Canada also has a multi-cultural ecosystem that values inclusion and has a tech pool of engineers, domain experts, and others from all over the world. Canada's workforce is also well-educated, benefitting companies in need of staff members for their international business.
Other factors leading to Sagitec's decision to expand to Canada include geographic proximity with the U.S., a common language and legal system, a greater awareness of the brands, and similar consumer income and spending habits. With the addition of the Toronto centre, it will be Sagitec's 14th office location across the globe and 11th in North America.
Sagitec is a leading benefits administration software provider for pension, labor and employment, disability insurance, paid family leave, managed care providers, and other benefit providers that want to future-proof their organizations with a robust and scalable solution.