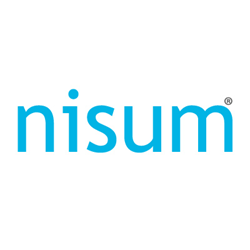 BREA, Calif. (PRWEB) February 27, 2020
Sajid Mohamedy, Executive Vice President of Growth and Delivery at Nisum, a leading digital commerce firm, has been accepted into Forbes Business Development Council, an invitation-only community for senior-level business executives.
Sajid was vetted and selected by a review committee based on the depth and diversity of his experience. Criteria for acceptance include a track record of successfully impacting business growth metrics, as well as personal and professional achievements and honors.
In his current role, Sajid is responsible for all of Nisum's go-to-market activities and client delivery teams comprised of over 1,400 people, across the U.S. and international markets. Sajid is an experienced strategy professional and entrepreneur, with a demonstrated track record of creating and scaling businesses, specializing in business planning, entrepreneurship, marketing analytics, international growth, M&A, venture capital, and market analysis. Ranging from tech to renewables and real estate, Sajid has served as a founder or senior leader of 4 high growth ventures.
"We are honored to welcome Sajid into the community," said Scott Gerber, founder of Forbes Councils, the collective that includes Forbes Business Development Council. "Our mission with Forbes Councils is to bring together proven leaders from every industry, creating a curated, social capital-driven network that helps every member grow professionally and make an even greater impact on the business world."
As an accepted member of the Council, Sajid has access to a variety of exclusive opportunities designed to help him reach peak professional influence. He will connect and collaborate with other respected local leaders in a private forum. Sajid will also share his expert insights in original business articles on Forbes.com, and contribute to published Q&A panels alongside other experts.
Finally, Sajid will benefit from exclusive access to vetted business service partners, membership-branded marketing collateral, and the high-touch support of the Forbes Councils member concierge team.
"I am very pleased to join the Forbes Councils," said Mohamedy. "In overseeing Nisum's strategic growth and development, I look forward to the opportunity to collaborate with other leaders in the space, learn from my peers and stay ahead of the trends and technologies that are impacting our clients' businesses so that we're able to consistently able to help them identify and exploit their unique value propositions and differentiators."
ABOUT FORBES COUNCILS
Forbes Councils is a collective of invitation-only communities created in partnership with Forbes and the expert community builders who founded Young Entrepreneur Council (YEC). In Forbes Councils, exceptional business owners and leaders come together with the people and resources that can help them thrive.
For more information about Forbes Business Development Council, visit forbesbizdevcouncil.com. To learn more about Forbes Councils, visit forbescouncils.com.
ABOUT NISUM
Nisum is a leading global digital commerce firm headquartered in California, with services spanning digital strategy and transformation, insights and analytics, blockchain, business agility, and custom software development. Founded in 2000 with the customer-centric motto "Building Success Together®," Nisum has grown to over 1,400 professionals across the United States, Chile, India, and Pakistan.
A preferred advisor to leading Fortune 500 brands, Nisum enables clients to achieve direct business growth by building the advanced technology that B2C and B2B clients need to reach end customers in today's world, with immersive and seamless experiences across digital and physical channels. Whether you're a hot start-up or a major global brand, Nisum's approach is the same: forge the most powerful connection possible between people, processes, and technology in order to achieve unparalleled success with fast time-to-market, scalable and cloud-based solutions. At the intersection of business and technology, Nisum's combination of deep expertise, acceleration models, and global execution capabilities results in integrated solutions that deliver real and measurable growth.
For more information about Nisum or this topic, please visit nisum.com.