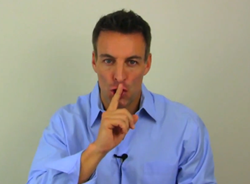 For most people, thinking about their business means thinking about 'market share'; but we will be thinking about 'mind share', instead.
MIAMI, Fla. (PRWEB) December 03, 2013
Andrew J. Cass announced that he will reveal undercover 'mind control' sales techniques at the Renegade South Florida Entrepreneurs group's last event of the year, to be held in Hollywood, Fla., on December 18, from 3-6 p.m. The event is in partnership with the Miami Chapter of Glazer-Kennedy Insider's Circle (GKIC) – the No. 1 direct-response marketing group in the world – and registration is available at http://www.nobsmiami.com/event.
Attesting to have "saved the best for last", Cass said the 'Secret Document' to be shared was acquired by him at a national GKIC Info Summit, recently hosted by marketing guru Dan Kennedy in Chicago, IL, which participants paid thousands of dollars to attend. Attending RSFE members and first-time guests will receive that 'Holiday gift' for free, or as part of their membership.
According to Perry Marshall, the world's top expert on sales growth through 80/20 leverage, "All people make buying decisions based on emotion; therefore your marketing must use emotion to sell what people want, not what you think they need or want them to need."
Confirming Marshall's perception, Cass stated, "As entrepreneurs, we need to get into the mind of our prospects and customers, to keep them engaged." Confident and eager to unveil sales copy that is sure to trigger the right areas of the mind, where emotions will likely lead to action, Cass attested that the soon-to-be-shared information is a real game changer for business owners and entrepreneurs. "For most people, thinking about their business means thinking about 'market share'; but we will be thinking about 'mind share', instead," he continued. Cass will also expose the top secret marketing strategies of 2013, according to the experts at GKIC.
Furthermore, at the RSFE event, guests and members will be introduced to the second edition of "The Ultimate Success Secret: South Florida Edition", which Andrew J. Cass and eight other Chapter members co-authored with Dan Kennedy. A panel featuring all co-authors is planned to provide attendees additional business and marketing insight. All attendees will receive a free copy of the book.
In addition, Vince Gelormine, expert in pay per click and search advertising, is heading an Internet Marketing segment, introducing the power of retargeting and remarketing, which he claims to be one of the most effective tools in Internet Marketing today.
At the end of the event, a Holiday Bash will ensue, celebrating a great year, and providing an opportunity for guests and members to network, connect and learn more about what other entrepreneurs are doing to succeed. First-time guests are invited to attend a brief orientation at 2 p.m. They can receive close to $1,000 in additional free gifts from GKIC. More details about RSFE are available at http://www.nobsmiami.com.
About Renegade South Florida Entrepreneurs/GKIC Miami Chapter
RSFE is in partnership with GKIC, the world's leading direct response marketing organization, and also with InfusionSoft, the top all-in-one sales and marketing software built for small businesses. The RSFE events are where South Florida's brightest entrepreneurs gather to discuss ideas and help each other achieve breakthroughs in their businesses.
Host and Chapter Director Andrew J. Cass is co-author with marketing guru Dan Kennedy in two editions of "The Ultimate Success Secret: South Florida Edition". Andrew is also a Direct Sales and Marketing Strategist, 'Dan Kennedy Certified' Business Advisor, speaker, owns his own Mobile Marketing business, and now hosts his own podcast Show – Sales Velocity Podcast.
Additional information about Andrew J. Cass and Renegade South Florida Entrepreneurs can be found at http://nobsmiami.com.