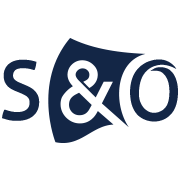 BETHPAGE, N.Y. (PRWEB) July 02, 2019
Sales & Orders, 2018 Google Premier Partner Award Winner and 2019 Bing Breakout Start of the Year has officially launched its native Product Feed Tool and Campaign Manager solution in the Shopify App Store.
The app will allow Shopify merchants to generate product feeds and manage ad campaigns across channels like Google Shopping, Bing Shopping, Facebook and Instagram Dynamic Product Ads.
"Shopify merchants need a seamless, end-to-end solution that will allow them to grow and succeed across today's major retail marketing channels," said Sales & Orders Co-Founder Gregg Hanan. "Our app redefines the expectations retailers may have about not only getting started but also eliciting growth from channels like Google and Bing. With our app's advanced technology and the word class support from our team, Shopify merchants will be able to achieve greater heights in their marketing efforts."
Retailers will gain access to the exclusive toolset within Sales & Orders which automates the majority of manual tasks retailers face when beginning to sell across these channels. On one side, their product feeds can be set up and managed with full diagnostics reporting coupled with optimization tools.
With products approved, retailers can then tap into the campaign creation and management suite within Sales & Orders.
Officially founded in 2014 by Co-Founders Gregg Hanan and Bryan Natter, today Sales & Orders is the only full, end-to-end product feed and campaign management solution available to retailers. Now proudly supporting over 9000 merchants from around the world, the app is the most widely used platform of its type.
Equipped to handle merchants of all shapes and sizes, Sales & Orders also provides premium managed services for all their integrated channels.
Sales & Orders is now directly accessible via the Shopify App Store and retailers will gain access to a near endless supply of key features including:
Features not found anywhere else include:

Feed Diagnostics Reporting
Product Modification Rules
Master Inventory Controls
Automated Variant Mapping
Source Mapping: For retailers who have custom fields in their store and need to map them to unique feed attributes required by Merchant Center
The feed tool portion is 100% free for those with up to 10K products in their catalog. While custom pricing is also available, for up to 100K products the app subscription fee is only $20 and provides access to the Advanced Modify feature set for optimization key product attributes like product titles and descriptions.
With products approved across channels, merchants will be able to connect to their core advertising platforms, such as Google Ads, to create and manage their product ad campaigns. With the ability to customize everything from campaign make up to automating regular tasks like bid updates, our app provides the perfect next step for merchants to take advantage of these key marketing channels.
Features not found anywhere else include:

True SKU-Level Campaign Builders
3-Stage Facebook/Instagram Audience Segments
AI-Driven Bidding Engine for Google & Bing
Remarketing Audience Builders and Managers
Advanced Google Location Targeting
Keyword Injection Technology
Detail-Rich Cross Channel Reporting and Analytics
Product-Level Search Query Reports for Google
Customizable Bidding & Product Rules
Within the same platform, Shopify store owners can also access their Repricing tech which will allow them to use competitor intelligence and automation to reprice their products in real time.
Merchants can begin accessing their campaign management solutions absolutely free when they spend up to $500/mo across one or all channels.