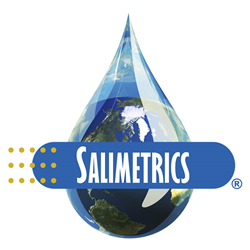 This effort provides an unparalleled opportunity to reliably test saliva samples for antibodies to a combination of three SARS-CoV-2 antigens (Spike, N, RBD) in the same, easy to collect sample.
CARLSBAD, Calif. (PRWEB) March 16, 2021
The Salimetrics SalivaLab R&D Testing facility has recently adapted and completed a fit-for-purpose validation of the industry-leading multiplex for the detection of IgG antibodies to SARS-CoV-2 Nucleocapsid, Spike 1, and Spike 1 Receptor Binding Domain (RBD) in passive drool saliva samples. "Today, we are announcing the availability of the SARS-CoV-2 IgG Antibody Assay, 3-Plex at our Carlsbad Technology Center," says Steve Granger, Ph.D., Salimetrics Chief Scientific Officer. "This effort provides an unparalleled opportunity to reliably test saliva samples for antibodies to a combination of three SARS-CoV-2 antigens in the same, easy to collect sample." Using this assay, researchers can determine if a subject is uninfected (N, Spike and RBD negative), infected naturally (N, Spike and RBD positive), or vaccinated with one of the currently authorized vaccines (N negative, Spike and RBD positive).
Originally designed for use in serum testing and employed in all phase III clinical trials funded by Operation Warp Speed, this assay effectively tracks antibody responses to SARS-CoV-2 vaccines or natural SARS-CoV-2 infections over time and determines comparative antibody levels by including a reference standard. Now, this same assay has been optimized and validated by Salimetrics for use with saliva. "Saliva has proven to be an invaluable biospecimen in the context of the world's response to the COVID-19 pandemic," says Dr. Granger. "Oral fluid samples are now used for detection of the virus, its antigens, its variants, and antibody responses to natural infection and vaccination."
By adapting and optimizing the MSD serum multiplex assay for use with saliva, samples self-collected at home using Salimetrics easy-to-use saliva collection kits, can now be shipped to a central site for testing. Home collection provides participants with a simple solution that increases willingness to collect several samples over time to track the immune response, an important factor in vaccine efficacy. This "no contact sample" also protects health care professionals and patients from further virus exposure since there is no need to return to the clinic to provide follow-up samples. "Backed by Salimetrics' optimization protocols, we are able to achieve a robust 100% sensitivity and 99% specificity in saliva," says Supriya Gaitonde, Ph.D., Salimetrics Associate Director of Technical Applications. "These results illustrate that saliva, and how to collect it right, can further facilitate widespread scalable surveillance with uncompromised sensitivity and specificity while providing practical, non-invasive sampling."
Initial performance data (seen here) shows passive drool samples from an individual taken on their first day of immunization and monitored past the second dose of the Moderna vaccine. "Note the lack of N-protein reactivity shown on the graph in green, since the vaccine does not encode N-protein, the moderate increase in Spike/RBD reactivity up to the second immunization (indicated by arrow) and the exponential increase in reactivity post-second immunization," says Dr. Granger. "This provides an important distinction between those who were infected naturally and those who have received the vaccine." Salimetrics also offers the detection of anti-SARS-CoV-2 IgA and IgM upon request.
This robust response highlights the importance and effectiveness of this assay to support studies with easy to collect samples, where natural infection or the vaccine immune response is important in understanding the prolonged effects of COVID-19 or vaccination status. "This offering represents a simple way for more efficient and effective immunosurveillance studies, and we encourage experts in the field to review the data for themselves and pilot their own studies," says Dr. Gaitonde. To learn more about the latest offering, or to request a quote for your study, visit the Salimetrics Website.
About Salimetrics:
Salimetrics assay kits and CLIA-certified testing services are used to measure salivary analytes related to stress, behavior and development, inflammation, sleep, reproduction, health and immune function. Founded in 1998 by Douglas A. Granger, Ph.D., Salimetrics, LLC supports CROs, pharmaceuticals, academic researchers and the immunodiagnostic industry around the world with innovative immunoassay products, non-invasive saliva collection methods, and laboratory testing services.