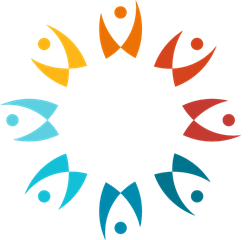 Salsa has consistently strived to deliver smart tools, like our new Smart Ask amounts, that allow nonprofit organizations to easily take advantage of automated processes, embedded best practices, and a strong education and support system
BETHESDA, Md. (PRWEB) September 23, 2020
Nonprofit software leader, Salsa Labs, announced today the addition of "Smart Ask" amounts as part of its SmartEngagement Technology. Smart Ask amounts, powered by Salsa's machine learning, further expands the ability of the Salsa platform to deliver automated best practices and smart tools for their nonprofit clients.
Salsa Engage, purpose-built for nonprofits, provides a single platform for email marketing, multi-channel advocacy, online fundraising, and supporter management. Blake Groves, Salsa's VP of Product and Partnerships, said "Salsa has consistently strived to deliver smart tools, like our new Smart Ask amounts, that allow nonprofit organizations to easily take advantage of automated processes, embedded best practices, and a strong education and support system. Smart Ask amounts were designed to help Salsa's nonprofit clients effectively optimize their fundraising and make the most of their often constrained resources."
Salsa has and will continue to leverage Machine Learning, a form of Artificial Intelligence, and predictive analytics techniques within Salsa's SmartEngagement Technology to automatically learn and improve outcomes for nonprofits.
Salsa's Smart Ask amounts expand on the formula-based dynamic Ask Strings already available in Salsa's SmartEngagement platform. By utilizing a large number of data points about each donor, Salsa uses Machine Learning to determine the optimal ask amount each time a donation request is made. Donors will see customized ask arrays within email communication and online donation forms. Salsa also provides users with the ability to direct the smart system to take an "optimistic" or "conservative" approach to determining the ask amounts - thereby allowing organizations to optimize either for a larger number of donations or a larger size for each donation. The system also evaluates any supporter who interacts with the nonprofit and automatically flags potential mid and major level donors.
About Salsa Labs
Salsa is a technology company that provides powerful donor management, fundraising, advocacy and marketing software to nonprofit organizations, helping them to Engage and Change the World. Leveraging Salsa's easy-to-use SmartEngagement Technology, all types of nonprofits can truly communicate and manage their relationships with their constituents across any channel including email, social, mobile, direct mail and face-to-face. Through Salsa Scholars eLearning, users have access to strategic best practices and training to help them