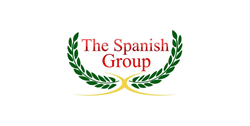 IRVINE, Calif. (PRWEB) September 09, 2020
Salvador Ordorica, CEO of The Spanish Group LLC, a premier certified translation service serving international clients of all sizes, has been accepted in the Forbes Business Council, an invitation-only organization for successful entrepreneurs and business leaders.
Salvador Ordorica was carefully vetted by a Forbes review committee and was ultimately selected based on his outstanding track record of successfully improving business growth metrics, as well as his personal and professional achievements and honors.
"We are honored to welcome Salvador into the community," said Scott Gerber, founder of Forbes Councils, the collective that includes Forbes Business Council. "Our mission with Forbes Councils is to bring together proven leaders from every industry, creating a curated, social capital-driven network that helps every member grow professionally and make an even greater impact on the business world."
As a chosen member of the Council, Salvador is able to more deeply connect with other entrepreneurs and business leaders. Members of the Council share a private forum and are invited to collaborate with a professional editorial team to better convey their expert insights in original articles on Forbes.com, and contribute to published Q&A panels alongside other experts.
Salvador will also benefit from exclusive access to vetted business service partners, membership-branded marketing collateral, and the Forbes Councils member concierge team's high-touch support.
"I am truly honored to become a part of this elite group of leaders and experts brought together by Forbes," shared Salvador Ordorica, a professional language translator and CEO of The Spanish Group LLC. "When we began The Spanish Group LLC, I knew there was so much more than document translation services in our future. Today, we conduct certified translation services in almost any medium imaginable. Through the Council, I will look to strengthen my ties with the growing business and technology communities to find new opportunities, and to set a new bar for what it is possible to accomplish with a translation company".
About Forbes Councils
Forbes Councils is a series of carefully cultivated business communities built by invitation only memberships and the collaboration of Forbes and the founders of the Young Entrepreneur Council (YEC). In Forbes Councils, the most effective and exceptional business leaders are brought together with the people and resources that will allow them to thrive and grow well into the future.
To learn more about Forbes Councils, visit forbescouncils.com
About The Spanish Group LLC
The Spanish Group LLC is a certified translation service used by both the public and the private sector. Individuals, governmental organizations, and firms of several different industries rely on The Spanish Group to conduct their day to day operations. The Spanish Group translates civil certificates, websites, legal documents, general business documents, human resources documentation, and more.