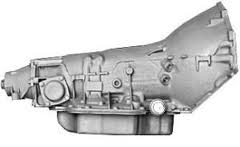 Not every automaker produces gearboxes for a fleet of vehicles, and third-party manufacturers are often tapped to create various technologies
Chicago, IL (PRWEB) August 28, 2015
With older motor vehicles continuing to be used on American roadways, more retailers in the parts industry are offering support for secondary market vehicle components this year. The Preowned Transmissions company is now listing salvage transmissions that are available for purchase online at http://preownedtransmissions.com/buy-salvage-transmissions.
The second hand components inventory that is presented to American components buyers includes Japanese, European and domestic brands. The salvage providers that are supplying the inventory have made it possible to obtain manual, CVT and automatic controlled gearboxes.
"Not every automaker produces gearboxes for a fleet of vehicles, and third-party manufacturers are often tapped to create various technologies," a source from the Preowned Transmissions company said.
The automotive parts salvage network has been in the process of expanding at the PreownedTransmissions.com company since earlier this year. The relationships with regional and local agencies are helping to improve the distribution platform in place. Because the units in stock are aged editions, a warranty policy has been created for consumers.
"Some junk yards or wrecking yards do not provide a warranty policy after a 30-day time period although we are helping to improve the coverage," said the source.
The Preowned Transmissions website is currently promoting a new toll-free order number that consumers can call within the United States. The number at 1-866-320-1182 is available during any regular business day and gearbox experts will provide tag ID lookups and price data. Consumers with warranty questions can also call the phone number to find out which components are covered under the policies available.
About PreownedTransmissions.com
The PreownedTransmissions.com company has emerged as a viable competitor in the used gearbox industry. The company is showcasing a complete inventory of thousands of foreign and domestic components that are for sale. The PreownedTransmissions.com now has better support from different suppliers to promote inventory built after the 1980 model year.