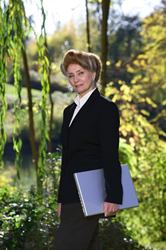 GRANTS PASS, Ore. (PRWEB) July 23, 2020
Air Date: 20 July 2020
Guests: Dave Kovar, "the undisputed teacher of teacher" Martial Artist, Social Entrepreneur, health & fitness advocate, elite athlete, teacher, speaker and author, Oakland, California, Kevin Kearns, founder/CEO of Burn with Kearns and Beach Bod Transformation; All-star Conference Presenter for IDEA Boston, Massachusetts.
https://www.voiceamerica.com/episode/124671/the-mastery-mindsets-applying-samurai-wisdom-to-modern-living
Talk Radio VoiceAmerica World Talk Radio & Apple iTunes host Sharon Kleyne believes the mindfulness and martial arts physical training of Samurais is needed more than ever as the world battles that COVID-19 pandemic. Kleyne teaches that martial arts train the mind away from preoccupation with the self and can program the way we think. That is why Kleyne has welcomed guests like Qigong Grandmaster Dr. Effie Chow to the program several times, and that is why she has recently welcomed two martial arts instructors and masters, Kevin Kearns of Boston, Massachusetts and Hanshi Dave Kovar of Oakland, California. "Martial arts should be taught to all children, to all our warriors in boot camp and to all law enforcement people," says Kleyne.
Kearns and Kovar agree and approach the coaching and instructing of the martial arts holistically. Kearns shares a poignant story about a longtime student of his who suffered from MS. One day, she said to him, "I know I can make it better because I can make it worse". Kearns says he always thinks of that profound expression of the power of the mind through participation in martial arts training.
Kovar works with more than 3,000 students at his schools throughout northern California. Known as "the undisputed teacher among teachers," Kovar teaches what he calls his Mastery Mindsets. This is his application of Samurai wisdom to modern living; it teaches leadership and wisdom in all areas of life through virtual training.
In her Commentary, Global Health Olympics lifestyle founder Kleyne says of physical challenges, "You can train, you can beat it! Be proactive. Ask what you need to learn. Become inventors yourself at your own kitchen tables. Get back to work, back to school! We learned how to wear a seatbelt," Kleyne recalls.
"On this show, I teach water," Kleyne instructs. "You must drink a lot of water. Drink a full glass at a time for full absorption. The body makes the decisions, not you. It's the spit, the carrier." Kleyne reveals. "Why is it the spit? When you were a baby and you came out of that womb and began to evaporate water like a sponge, the body began to evaporate living with the atmospheric water vapor. When you're drinking your water by the glass, it gives it a chance to replenish the sponge of your life," Kleyne continues.
"What happens with the spit in the oral cavity in the mouth, that tongue that has that saliva, a spit comes out when we're talking sometimes. It doesn't show sometimes. Sometimes you can see it if you're standing in the sun," Kleyne reveals. "If you happen to be carrying the virus, that spit comes out anyway from birth. That's why you have a tone of voice of your own. The baby picks up a tone and what happens with your tone and voice—have you ever recognized somebody before you saw them by the tone of their voice? It's that tone! If you didn't have spit, there's a very difficult challenge to getting a tone," Kleyne says.
"It's the spit," Kleyne goes on. "The more you talk and the louder you get, the more spit! It touches something and if your fingertips touch it, you can contaminate around the organ of the eye. It's the one organ of your body," Kleyne teaches, "That is open to the rest of the world if that eyelid is open. It's got a tear film with nature's blessing that is 99% water. Your immunity strength that you're learning now is to battle that war of contaminations. The body gives you those strengths, but you've got to learn to work with them."
We come back to the need for better health education and new technology health hygiene habits and practices.
"You have to learn how to wear a mask," says Kleyne. "I know it's difficult for Americans, but we have to learn like other countries of the world long ago. We need to learn that you need to keep your hands sanitized; we need to realize that it's the spit and so we need to wear a mask and teach each other why the mask is very important to protect others from spit and you from spit. And then you've understood that the eye is the carrier and immunity strength is in that tear film. Enjoy the fact that you're learning!" encourages Kleyne.
Yes, enjoy learning. At the same time study the martial arts on line or in person. Learn to adapt and program your minds for optimum health. It will help everyone win the war against the virus and get people back in the gym, back to school and back to work!
LISTEN to the internationally syndicated The Power of Water® & Your Health sponsored by Nature's Tears® EyeMist®, naturally pH balanced water technology for acid mantel protection, on VoiceAmerica World Talk Radio & Apple iTunes with producer and host Sharon Kleyne and program director Rose Hong of Global Dragon TV. This program features Kevin Kearns and Hanshi Dave Kovar.
Follow this link: https://www.voiceamerica.com/episode/124671/the-mastery-mindsets-applying-samurai-wisdom-to-modern-living
Some recent Sharon Kleyne talk radio programs feature:
Dr. Mark Mincolla, Ph.D. & Kevin Kearns
https://www.voiceamerica.com/episode/124442/anti-inflammatory-diet
Dr. Anita Marshall https://www.voiceamerica.com/episode/124294/herbal-alternatives-to-drugs-and-covid-19-prevention-and-treatments
Philip Paden, M.D. https://www.voiceamerica.com/episode/124183/immunity-protector-with-natures-tears-eyemist
Kevin Kearns & Steven Aithwaite
https://www.voiceamerica.com/episode/124035/earths-human-mission-a-healthier-planet
Mary Carolyn, Nutritionist https://www.voiceamerica.com/episode/123934/natural-immune-boosters
Kevin Kearns & Brandon Foster https://www.voiceamerica.com/episode/123823/strengthening-childrens-immune-system-through-fitness
Dr. Gerald Pollack, Ph.D. https://www.voiceamerica.com/episode/123059/the-fourth-phase-of-water
If you would like to watch a brief, entertaining educational film that demonstrates the application of the new Dry Eye Solution® technology Nature's Tears® EyeMist®, sponsor of Sharon Kleyne's talk radio program, go here: https://www.youtube.com/watch?v=l0gOr8TB45U