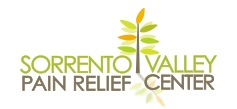 San Diego, California (PRWEB) February 15, 2016
Sorrento Valley Pain Relief, the top San Diego chiropractic and physical medicine clinic, is now offering cold laser therapy for incredible nonoperative pain relief for patients. The system improves blood flow to injured, painful areas and helps avoid surgery and reduce the need for pain medications. Call (858) 404-5944 for more information and scheduling.
The cold laser therapy utilized is not harmful to a patient's soft tissues. It is FDA cleared, and has shown excellent outcomes for

Temporary relief of joint pain
Minor muscle pain
Arthritis
Promotion of tissue relaxation
Increase in local blood circulation
Hand and wrist pain related to carpal tunnel syndrome (CTS).
Scientifically speaking, the laser leads to increased endorphin release and prostaglandin synthesis, which will provide powerful effects on damaged connective, skeletal, and neurological structures and tissues. The low-level laser produces photos-stimulated enzyme release, which results in decreased inflammation and immunomodulation. The laser results in enhanced healing response, collagen synthesis and production, and improved lymphatic, enzymatic, and vascular activity.
Sorrento Valley Pain Relief offers an impressive array of integrated treatment for patients including chiropractic, physical therapy, spinal decompression therapy, PRP therapy, medical weight loss, acupuncture and massage. Over 95% of patients are able to avoid the need for surgery, and get back to desired social and recreational activities.
Most insurance is accepted at the practice, and appointments are readily available. Call for the top pain relief in San Diego at (858) 404-5944.