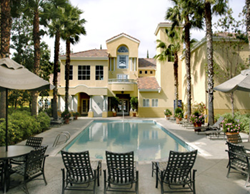 San Diego is an incredible community, attracting many renters, both corporate and tourist.
San Diego, CA (PRWEB) April 24, 2018
Key Housing, a top-rated corporate housing service for San Diego, has announced a new update to its 2018 listings for the San Diego area. It must be noted that the listings change constantly and that even though it may appear the same in terms of descriptions, listing locations, and other details, the reality is that the inventory of one, two, or even three bedroom apartments changes. For this reason, the company is, again, alerting those people who are seeking short term San Diego housing to browse the listing in very, focused detail to realize just how unique each listing is, and how much they have varied over time.
With California's rental property market increasingly tight, the company is not only staying up-to-date on availabilities but also working to make it easy for online searchers to browse inventory.
"San Diego is an incredible community, attracting many renters, both corporate and tourist," explained Robert Lee, President of Key Housing. "Our goals is two-fold: on the one hand, to stay up-to-date with available units so as to help prospective corporate clients actually book a unit, and on the other hand, to beef up the available property information so that online searchers can view details on our inventory."
To browse San Diego Corporate Housing, newly updated for January 2016, please visit http://www.keyhousing.com/GMcontact.asp?location=San+Diego. One can easily browse a plethora of available short-term housing for corporate renters available in the city.
Summary of Updates: February, 2018
While much of the attention in California goes to its two largest urban areas - the San Francisco Bay Area and the Los Angeles area, San Diego is an increasingly popular area with corporate renters. Accordingly, new January updates to San Diego include but are not limited to the following. First, the company has increased the visibility of the blue 'learn more' feature and made it keyword specific. (An example property is AVA at Pacific Beach. Interested parties can view the property at http://www.keyhousing.com/rightside.asp?action=form3&ID=839. Look for the blue button in the middle of the page). Second, pricing updates have occurred, given the rapid rise in rental rates across California. Third, with recent changes to Google maps, the map icons have been updated.
Finally, the descriptions of individual properties have been updated. See below, for example, for details on AVA at Pacific Beach. (Interested parties are urged to visit the website to browse newly updated San Diego listings, as listings change over time).
Sample San Diego, California, Property: AVA at Pacific Beach
Located on the secluded Crown Point on Pacific Beach in the Mission Bay area, this San Diego corporate housing, the community offers thoughtfully designed studios and one- or two-bedroom homes featuring fully equipped kitchens, air-conditioning, spacious closets and more. Many apartments have been recently renovated. Kitchens have new counter-tops, appliances, lighting, fixtures, accent paint, and chalkboard walls. Hard surface flooring has been added in both kitchens and bathrooms. Of course AVA is an ecologically friendly community with convenient recycling bins throughout.
Residents can take advantage of wonderful amenities including the enormous 40-person whirlpool spa, and an outdoor swimming pool. Not only humans get to have fun in the water: there is an on-site pet spa as well (AVA allows most types of pets). Residents can enjoy 5,000 square feet of fitness space, open 24/7! Other amenities include basketball, tennis and sand volleyball courts. Chill Space with billiards, ping pong tables, and arcade games
Availabilities for corporate renters cannot be guaranteed; however, Key Housing has many other available opportunities in the hot San Diego and Southern California rental market. Interested parties are recommended to either use the website, or contact Key Housing directly for personal assistance with their temporary San Diego corporate housing needs.
About Key Housing
Based in Folsom, California, Key Housing Connections Inc. specializes in corporate housing and corporate rentals in large cities like San Francisco, Los Angeles or San Jose as well as smaller cities like Fresno, San Diego and Sacramento. Whether the need if for a serviced apartment or a short term rental, corporate housing or short term apartments, just browse our listings to find the rental that fits one's short term corporate housing needs. We are competitive with extended stay hotels in cities such as Cupertino, Santa Clara or even Long Beach, and many nurses, interns and people seeking pet friendly corporate rentals or corporate relocation services depend on us for their furnished apartment or other temporary housing needs. Whether after Los Angeles corporate housing, short term rentals in San Francisco, or a serviced apartment in San Diego - we can aid the search for the right apartment in the Golden State. After all, we're among the top-rated short-term apartment listing service in places like Redwood City, Santa Monica, Newport Beach and just about every city in California. Whether it's serviced apartments or a furnished rental, just search, click or call today!
Key Housing
(800) 989-0410
http://www.keyhousing.com/