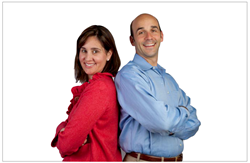 The three principles we emphasize are discipline, patience and having faith in the future.
San Francisco, CA (PRWEB) August 14, 2014
In a July 30 Wall Street Journal MarketWatch report, Scott Wren, a senior equity strategist at Wells Fargo Advisors, described the media's consistent reporting on the dangers of a stock market "bubble" the Federal Reserve has created with its loose monetary policy.
Despite these reports, Craig Slayen,San Francisco financial advisor, says his financial advising firm stresses the importance of avoiding emotionally-driven decisions influenced by a sensationalized media.
"Part of our offering to our clients is what we call behavior management, which is making sure the client is reacting properly to the stock market," he says. "We coach clients on the behavioral side of investing in the stock market, and encourage them to not act on emotions when there is perceived financial distress. However, this is their money -- so it is natural that even the best investors get nervous when they see a downturn in the market."
Winship Wealth's, San Francisco financial planners, also advise their clients to look to the firm's list of three practices and three principles necessary for financial success.
"The three principles we emphasize are discipline, patience and having faith in the future," explains Slayen. "We also believe prudent allocation, diversification and rebalancing using a systematic approach are practices essential to investing success."
Slayen says he believes there are certain actions clients can take to avoid losing money in the event that the stock market's growth bubble doesn't last, but that it's important to take media sensationalism with a grain of salt.
"We're big believers that you can't time the market," he says. "The concept of whether or not you should buy on market dips is variable -- if you have cash sitting on the sidelines, market dips are a great time to be putting that money to work. But people shouldn't be worried about 2% ups and downs, because the concept of market timing doesn't work."
About Winship Wealth Partners:
Winship's San Francisco Investment advisors aim to give their clientele the best financial advice and guidance available, no matter their financial situation. For more information on Winship Wealth Partners, or to download the white paper for free, visit http://winshipwealth.com/.