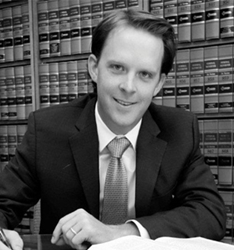 SAN ANTONIO (PRWEB) June 12, 2020

San Antonio attorney Benjamin Trotter has recently added a new practice area to his Debt Legal Defense law practice: medical debt lawsuit defense.
Although Trotter has always offered medical debt lawsuit defense, an increase in cases related to medical bills has prompted him to separate this service into its own category on his practice's website in order to better educate prospective clients on what to expect in such cases.
With 137 million Americans struggling with medical debt, the need for medical debt lawsuit defense services is high. Medical debt is one of the most common reasons Americans file for bankruptcy, but with a competent debt defense attorney like Trotter, hardworking Texans can keep their assets and property and come to a settlement they can afford.
Unlike student loans and consumer debt, most medical debt is not the result of choices made by debtors—no one chooses to get sick or injured. Despite this, many people lose everything they have as a result of medical debt. This debt is often compounded by the fact that most Americans have insufficient paid leave and may even lose their jobs as a result of prolonged illness or hospitalization. With no income and mounting bills, it's easy for people to fall into feelings of despair or hopelessness.
Trotter and his team have helped hundreds of South Texas and Hill Country residents release themselves from the burden of medical debt. With his extensive experience, Trotter first ensures that the amount billed is the amount actually owed, then negotiates with hospitals and medical providers to resolve the matter quickly so his clients can move forward with their lives. In the event Trotter determines the debt is wrong or unjustified, he is not afraid to take the hospitals to trial.
Debt Legal Defense offers free consultations for medical debt lawsuit defense clients and is willing to meet clients in their homes, offices, or local cafes at times that are convenient for them. Monthly payment plans are available to help make assistance affordable for everyone who needs it.
To schedule a free consultation with Benjamin Trotter, contact 210-468-1008.
About Benjamin Trotter and Debt Legal Defense
Benjamin Trotter, Attorney at Law, P.C., has worked both for consumers and businesses collecting debts from other businesses, giving him a unique perspective that serves his clients well as a debt defense attorney. Born and raised in Texas, Trotter founded his firm in 2015 in order to assist clients in debt lawsuits, with the goal of eliminating or reducing outstanding balances. In addition to running his own firm. Trotter is a Partner with The Rutherford Law Firm, PLLC. Learn more by visiting http://debtlegaldefense.com, calling Debt Legal Defense at 210-468-1008, or visiting the firm at 923 S. Alamo, Suite 2, San Antonio, TX 78205.