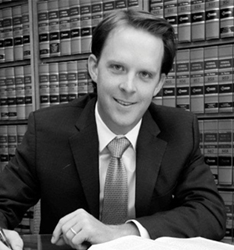 SAN ANTONIO (PRWEB) May 20, 2020

San Antonio attorney Benjamin Trotter is offering free consultations for hardworking Texans struggling to pay judgments awarded in debt cases. Through his law practice, Debt Legal Defense, Trotter has helped hundreds of South Texas residents reduce payments, stop lawsuits, and free themselves of debt.
In these unprecedented times, millions of Americans are unemployed, working with reduced hours, and trying to stay afloat. The burden of having to pay off a judgment in addition to the stress of economic uncertainty can be too much for many families to bear. Benjamin Trotter and Debt Legal Defense are committed to fighting for anyone facing a judgment that they cannot afford to pay off.
Trotter decided to specialize in defending clients in debt cases after the experience of graduating from law school owing six figures in student loans. As a young attorney, he felt hopeless and depressed, realizing that he would never be able to get ahead as long as he was weighed down by such a staggering amount of debt. His goal in founding Debt Legal Defense is to help others break free from the shackles of debt so they can live their best lives.
With clients throughout the Hill Country of South Texas, Trotter is willing to meet potential clients for consultations at their homes, local cafes, or in his office. Meetings are always scheduled around clients' work and family obligations to ensure that they don't create any additional stress, and monthly payment plans for judgment relief start at $200 for up to four months.
With a free consultation, Trotter helps potential clients examine their options and determine whether a judgment can be released or renegotiated. Most judgments can be released without clients needing to attend court proceedings.
To take advantage of Debt Legal Defense's free consultation offer, contact 210-468-1008 to schedule an appointment.
About Benjamin Trotter and Debt Legal Defense
Benjamin Trotter, Attorney at Law, P.C., has worked both for consumers and businesses collecting debts from other businesses, giving him a unique perspective that serves his clients well as a debt defense attorney. Born and raised in Texas, Trotter founded his firm in 2015 in order to assist clients in debt lawsuits, with the goal of eliminating or reducing outstanding balances. In addition to running his own firm. Trotter is a Partner with The Rutherford Law Firm, PLLC. Learn more by visiting http://debtlegaldefense.com, calling Debt Legal Defense at 210-468-1008, or visiting the firm at 923 S. Alamo, Suite 2, San Antonio, TX 78205.