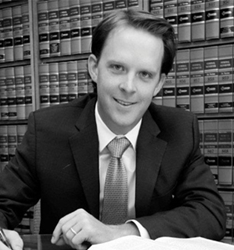 SAN ANTONIO (PRWEB) March 11, 2020
Attorney Benjamin Trotter is offering complimentary student loan debt lawsuit defense consultations to help anyone burdened by loans they cannot pay off.
Most people take out student loans with the best intentions; they anticipate their education leading to a stable income and a comfortable middle class lifestyle. Unfortunately, the rise in the cost of college has quickly outpaced wages, making it almost impossible for many Americans to pay their student loans.
With more loans going into default than ever, debt collectors are resorting to strong-arm tactics in order to collect. Lawsuits are one of the tools they use to intimidate individuals into paying even when extenuating circumstances like unemployment or illness are at play.
Debt collectors may not care why graduates are unable to pay their student loans, but Debt Legal Defense does. As part of their student loan relief and defense services, Trotter and his team are pleased to offer potential clients in South Texas, the Hill Country, and beyond free consultations to help them evaluate their options. Trotter offers his clients flexible meeting times, even before or after regular business hours, and he meets them wherever is most convenient––his office, their home, or even a local coffee shop.
As an attorney who had to pay his way through law school, Trotter is acutely aware of what it feels like to be under the burden of student loan debt. Should clients decide to hire Trotter and Debt Legal Defense after their consultation, he offers reasonable flat-rate fees and monthly payment plans to make his services affordable, and there are never any surprises or unexpected charges.
Clients of Debt Legal Defense praise Trotter's professionalism, but most of all, they're pleased with his results. Most lawsuits are resolved out of court for less than what is owed, allowing clients to move forward in establishing their careers without the yoke of student loan debt holding them back.
About Benjamin Trotter and Debt Legal Defense
Benjamin Trotter, Attorney at Law, P.C., has worked both for debt collection companies and consumers, giving him a unique perspective that serves his clients well as a debt defense attorney. Born and raised in Texas, Trotter founded his firm in 2015 in order to assist clients in debt lawsuits, with the goal of eliminating or reducing outstanding balances. In addition to running his own firm. Trotter is a Partner with The Rutherford Law Firm, PLLC. Learn more by visiting http://debtlegaldefense.com, calling Debt Legal Defense at 210-468-1008, or visiting the firm at 923 S. Alamo, Suite 2, San Antonio, TX 78205.