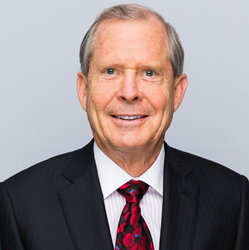 "As a small-business owner, I constantly see the importance of being involved and active when it comes to laws and regulations," stated Malcolm. "Joining NSBA's Leadership Council will enable me to take our collective small-business message to people in Congress who need to hear it most."
SAN DIEGO (PRWEB) May 24, 2021
David Malcolm, President of Cal West Apartments Inc., was recently named to the National Small Business Association (NSBA) Leadership Council. NSBA is the nation's oldest small-business advocacy organization and operates on a staunchly nonpartisan basis. Malcolm, a recognized leader in the small-business community, joins the Leadership Council alongside other small-business advocates from across the country as they work to promote the interests of small business to policymakers in Washington, D.C.
"As a small-business owner, I constantly see the importance of being involved and active when it comes to laws and regulations," stated Malcolm. "Joining NSBA's Leadership Council will enable me to take our collective small-business message to people in Congress who need to hear it most."
David Malcolm is an influential real estate professional, entrepreneur, and community leader with over four decades of work experience. He is a graduate of Harvard Business School's Presidents Program, a licensed real estate agent and broker, and a Certified Commercial Investment Member (CCIM). He has run and advised multiple public and private companies and held several public offices.
Malcolm joined the NSBA Leadership Council as part of his efforts to tackle the many critical issues facing small business, including tax reform, regulatory restraint, health care costs and impacts of the Affordable Care Act. The Leadership Council is focused on providing valuable networking between small-business advocates from across the country while ensuring small business a seat at the table as Congress and regulators take up key small-business proposals.
"I am proud to have David Malcolm join our Leadership Council," stated NSBA President and CEO Todd McCracken. "He came highly recommended to us and I look forward our coordinated efforts to benefit small business for years to come."
Cal West Apartments Inc. is a trusted provider of quality rental housing in San Diego and South Riverside counties. Its founding owners built their communities decades ago and proudly continue to own and operate those communities. Please visit https://www.calwestapartments.com for more.
For more on the NSBA Leadership Council, please visit http://www.nsba.biz