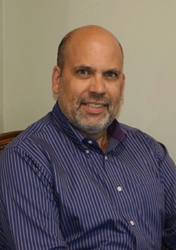 SAN DIEGO (PRWEB) May 20, 2021
The Law Office of David P. Shapiro, a San Diego criminal defense firm, is delighted to announce that it has hired the first Director of Operations in its 11-year existence. Michael S. Duell, a seasoned executive with more than 25 years of business management experience, joined the Firm in May of 2021. In this capacity, Michael will strengthen the Firm's commitment to providing unsurpassed service to its clients helping them regain control of their future when charged with a crime.
Mr. Duell's duties include the responsibility for all the firm's systems, making certain that they continue to run smoothly in the context of a steady increase in the number of clients the Firm represents, as well as expanding upon the Firm's already strong community outreach. Finally, Mr. Duell will utilize his decades of experience to enhance the internal management of our Firm. This includes not only managing and increasing the effectiveness and productivity of the existing systems of the Firm, but also the Firm's relationships with its outside vendors, staff allocation and development, and assisting the Firm's three attorneys (David P. Shapiro, Stefano L. Molea, Ally F. Keegan) wherever necessary.
Our Firm is delighted that Mr. Duell has chosen to join us, and we look forward to him playing an integral role in the continued growth and reach of the Firm for years to come.