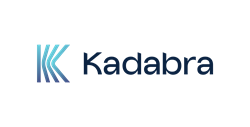 SAN JOSE, Calif. (PRWEB) November 19, 2020
Wendy Ryan, Founder and Principal of SJ Leadership Coach, LLC (SJLC), and Johanna Lyman, CEO of NextGen Orgs, LLC (NGO) recently announced their merger, issuing a joint statement. "Over the past few months, we've come to recognize that our work with leaders and their organizations is more necessary than ever before. We also recognize that by becoming a single company, we are now in a position to help many more organizations than we would otherwise be able to."
Effective summer 2020,the joint venture's new name is Kadabra. Ryan will assume the CEO role while Lyman takes the role of Principal Consultant and Practice Leader for all things related to Culture. According to Ryan, "Johanna's leadership in the Conscious Capitalism movement in Silicon Valley and her consulting experience leading diversity, equity and inclusion oriented culture change make her uniquely qualified to lead Kadabra's growing practice in this area. We are thrilled to have Johanna and her team join with us, and be able to offer new and expanded services to our clients."
Ryan is an experienced leadership consultant, angel investor, and strategic advisor. SJ Leadership Coach was launched by Ryan in San Jose, California, in 2014. Today, Kadabra is an interdisciplinary team of expert leadership coaches on a mission to grow and transform exceptional leaders and teams in triple bottom line oriented organizations.
Lyman is an experienced leadership and culture change consultant. Lyman has been in business since 2005, leading leadership and Culture change since 2015. Her work focuses on building Brave Cultures™: purpose-driven, wildly innovative, and fiercely inclusive cultures that allow companies to tap into the nearly unlimited potential of their people.
###
About Kadabra:
Kadabra, formerly known as SJ Leadership Coach, LLC, is an interdisciplinary team of leadership and culture experts on a mission to grow exceptional leaders and teams. The organization helps leaders confront fear, expand awareness, and explore assumptions through transformative thinking that allows people to lead with incredible skill and confidence. Through facilitating a ripple effect of positive change throughout entire organizations, Kadabra helps leaders do the deep inner work required to lead with heart. Kadabra is also successfully building purpose-driven, wildly innovative, and fiercely inclusive teams, known as their signature BRAVE Cultures™, allowing companies to tap into their people's nearly unlimited potential. For more information, go to https://www.wearekadabra.com/.