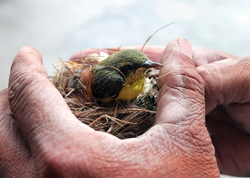 The AHCD includes information about the medical care you want such as comfort and life-saving measures and gives doctors the information they need to make those critical decisions.
SAN LUIS OBISPO, Calif (PRWEB) January 15, 2021
A living will, or Advanced Health Care Directive (AHCD), is an important document for every adult, regardless of the value of the estate. The attorneys at Toews Law Group, Inc., providing counsel about living wills in San Luis Obispo have released a report to help people realize the important role an AHCD plays in your wishes.
The AHCD is legal instructions expressing directives for medical care in the event an individual is unable to make decisions. Even though the AHCD is included in estate plans, it is an important document regardless of one's financial situation because it guides the choices for doctors, caregivers and relatives if an individual is terminally ill or seriously injured, in the late stages of dementia or at the end of life.
Every adult needs an AHCD because accidents happen. Even a young adult can be seriously injured or become terminally ill. With planning, the AHCD makes sure the individual has the desired medical care and relieves loved ones of making final decisions. Telling a close friend or relative about your final wishes isn't enough. There is always the chance that person is not available or a close relative's decisions may over rule any verbal agreement or understanding.
In addition, there are financial matters to be considered about living wills that the San Luis Obispo attorneys can answer:

Who will pay the bills in the event of incapacitation?
Who can make legal decisions on the individual's behalf?
A durable power of attorney in conjunction with an AHCD makes sure medical and other bills are paid, legal matters concerning finances and possessions, even pending legal issues are appropriately addressed. The Toews Law Group, Inc. in San Luis Obispo can provide solid advice about living wills and durable power of attorney.
Questions about living wills often include:
What to include in the AHCD?
What's the difference between the AHCD and power of attorney?
Is a will necessary?
What's the difference between a will and an estate plan?
Who are the best people to make sure final wishes are honored?
Why do I need an attorney?
The AHCD includes information about the medical care you want such as comfort and life-saving measures and gives doctors the information they need to make those critical decisions. It also names someone (or more than one person) to make decisions if the individual is unable to do so and specifies other matters such as burial, cremation and organ donations.
A power of attorney gives a person or persons the ability to handle finances and make legal decisions on the the individual's behalf if incapacitated. The power of attorney usually ends upon death. How financial matters are settled after death, and how any remaining assets are distributed is the matter of a will and an estate plan. A will alone can be challenged and is subject to probate court. An estate plan, often including a trust, makes sure all last wishes, including how personal possessions are distributed, are honored. Anyone who has anything of value, including jewelry, family heirlooms or a home can benefit from the peace of mind that comes with an estate plan.
Who to designate as health care proxy, the agent for power of attorney and administrator of a will or estate plan depends on several things, including how much those chosen for these positions are trusted. It's not unusual to designate more that one person for any of these important jobs.
Using free online forms for the AHCD, power of attorney, will and other legal documents might work in some cases, but there are many things to consider that are rarely included with the instructions. When any legal document is not completed and filed correctly, there is the possibility wishes can be challenged and ultimately not honored. A consultation with experts in estate plans, wills, powers of attorney and matters of living wills, such as the living will attorneys at San Luis Obispo's Toews Law Group, Inc. can give the assurance and peace of mind to know that final wishes will be honored.
Toews Law Group, Inc.
1212 Marsh Street, Suite 3
San Luis Obispo, CA 93401
(805) 781-3645